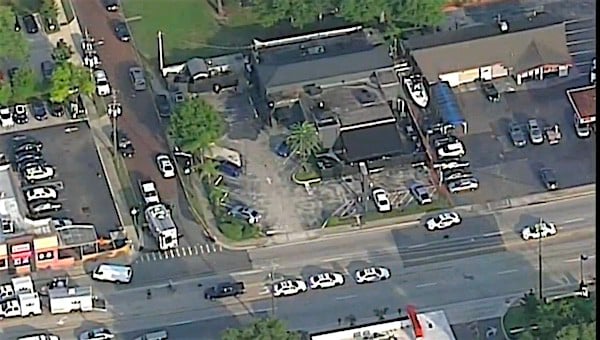 FBI agents have looked into Omar Marteen's computer and cell phone and so far found no evidence the Orlando gunman was living a closeted double life, unnamed sources have told the Orlando Sentinel.
Much speculation about the killer's sexuality arose after at least four people told reporters Mateen was a frequent user of hookup apps such as Grindr, Jack's and Adam4Adam. Some frequent Pulse goers say they recognized him from the bar. Earlier this week, a man (below, right) who claimed to have been the shooter's lover for two months said the attack was motivated by revenge, and not terrorism. In an interview with Univision, the man, known only as Miguel, said the gunman had become angry after he'd been exposed to HIV. He said he notified FBI agents, but Univision could not confirm the story.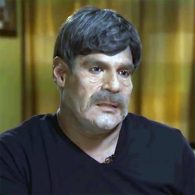 However, federal agents did confirm they met with him, and TMZ said the FBI has surveillance video of Miguel and Mateen meeting at the Ambassador Hotel in December 2015.
While going to gay bars or even having a Grindr account doesn't necessarily mean he was looking for a gay hookup (in 2014, Ali Muhhamad Brown confessed to using the app to meet two men whom he ended up murdering) the horrific killing of 49 innocent people on Latin night at a gay bar brought into the national conversation the notion that Mateen's deadly expression of homophobia could have possibly been motivated by self-hatred.
Investigators say that no conclusions should be drawn yet. U.S. Attorney General Loretta Lynch said they are "looking into every lead," when reporters asked her about the possibility of Mateen being gay.
Kevin West, from Orlando told the Sentinel he could have easily deleted his online and mobile history, so he could stay in the closet even after his death. "It's almost certain that he covered his tracks," West told the Orlando paper. "Lots of people are still secretive about it. They say they don't show their face online because, 'I'm not out to my family, or because of my career.'"