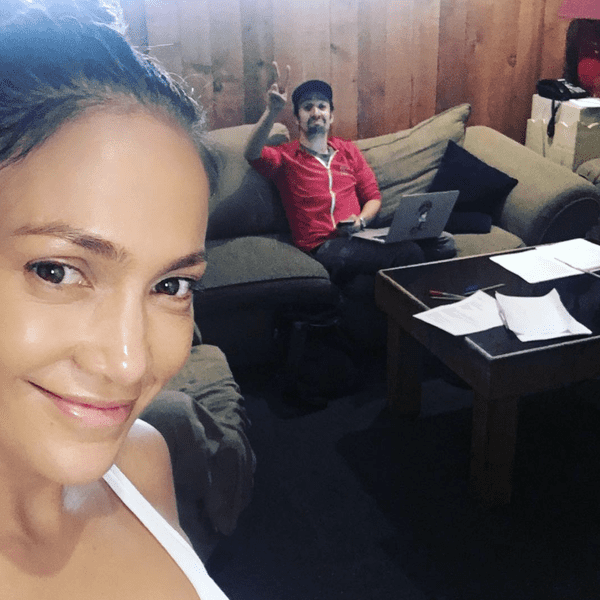 Jennifer Lopez (a.k.a. J. Lo) and Hamilton creator/star Lin-Manuel Miranda have teamed up to create a song honoring the victims of the Orlando massacre titled, "Love Make the World Go Round."
A preview of the song was posted by both J. LO and Miranda online. Here's a rap that Miranda lays down from that teaser:
"What we got is love even when the sinners hate us / We cannot let them diminish or intimidate us / We sing out, we got the rhythm and the true on our side / We cut through the divide and we do it with pride," Miranda raps in the teaser. "A generation of innovators enabled to patiently wait for change 'cause change is what they've been afraid of / the malevolence can wait, raise a level of debate, celebrate, elevate."
The release date for the full version of "Love Make the World Go Round" hasn't been announced, but when it does arrive, proceeds from the track will go toward the Hispanic Federation's continued work in the aftermath of the Pulse nightclub shooting; 95 percent of the victims in the deadliest mass shooting in U.S. history were Latino.
J. Lo shared the photo at top of her and Miranda hard at work using the hashtag #loveisloveisloveisloveisloveislove, referencing Miranda's moving Tony Award acceptance speech that he gave the same day as the massacre at gay nightclub, Pulse.
Ready 4 this? @JLo & @Lin_Manuel releasing song – lmtwgr – to support #somosorlando https://t.co/Ib84VrhnNr 2 help. pic.twitter.com/FRBYzWlea6

— Luis A. Miranda, Jr. (@Vegalteno) July 4, 2016
Watch a preview off the song that shows J. Lo and Miranda working on the track, below.
Me and @Lin_Manuel working in studio on something very special… #LMTWGR #LoveMakeTheWorldGoRound #happy4thofJuly pic.twitter.com/9WE7ato00o

— jlo (@JLo) July 4, 2016
[Top photo via Instagram]