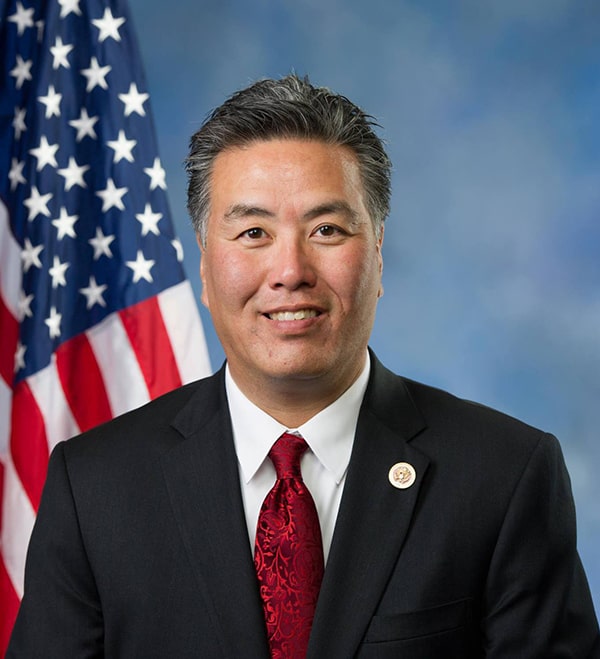 U.S. Rep Mark Takano sat down with the New York Times Magazine last week and talked about how the Republican Party is empowering ISIS by not acknowledging the LGBTQ community; why he wants you to refer to him as a "gaysian"; and the one important lesson from Pride and Prejudice every gay man should learn: "Just because you can doesn't mean you should. Before you rush into anything, read Jane Austen. 'A good man is really hard to find, you know'?"
The first openly gay person of color in Congress, Rep. Takano didn't have any harsh words for his anti-LGBT rights colleagues: "I don't excuse them for their lack of courage. I do find it reprehensible that they are sincere about their intransigence and willfully stand by this very backward stance, but I don't hate them. I pity them as morally immature."
Cool, noble and funny, Takano is also known for his humorous Tumblr posts and pop culture references.
In 2013 he referenced everybody's favorite meth show Breaking Bad  when he made fun of then-speaker of the House John Boehner as he led the GOP's many unsuccessful attempts to repeal Obamacare:
Yo, @SpeakerBoehner. pic.twitter.com/psq4NS5hkR

— Mark Takano (@RepMarkTakano) September 19, 2013
Last year the former public school teacher (and Harvard grad) got all shady with Sen. Marco Rubio when he fact/grammar-checked Rubio's essay on net neutrality:  "I'm very judicious with my red pen. The last time I did it was with Marco Rubio's op-ed essay on net neutrality, and I just couldn't resist. I have perfect grammar."
Jeb Bush, learn from Marco Rubio's mistakes on Net Neutrality. Also, I busted your son plagiarizing my work on Medium pic.twitter.com/9JZ0YkTGTC

— Mark Takano (@RepMarkTakano) September 23, 2015
Earlier this year, he made fun of "masters of hypocrisy" Senator Mitch McConnell's and Speaker Paul Ryan's idea of immigration reform on his tumblr page:
It's no wonder Bullett magazine called him the "coolest congressman alive". 
You can read the full interview here.
Photo credit: Rep. Mark Takano/Facebook