AFGHANISTAN. Obama says he'll leave 8.400 troops in Afghanistan through next year.
BREAKING: Obama administration will leave about 8,400 troops in Afghanistan through next year. https://t.co/guzRtjz2O0

— Good Morning America (@GMA) July 6, 2016
2016 ELECTION. GOP foreign policy elites voting for Clinton: "Two former senior officials from the George W. Bush administration tell POLITICO that they will cast a ballot for Clinton over Trump. They are Stephen Krasner, a Stanford University professor who served as the State Department's director of policy planning from 2005 to 2007, and David Gordon, a senior advieor at the Eurasia Group who was Krasner's successor in that post, which provides strategic thinking."
THOSE DAMN EMAILS. FBI Director James Comey to testify before house oversight committee.
FBI Director Comey to testify before House Oversight Committee on Clinton email investigation Thursday morning. pic.twitter.com/bV6xNM3gWP

— ABC News (@ABC) July 6, 2016
Reince Priebus accuses Clinton of lying:
Donald Trump accuses Loretta Lynch of bribe.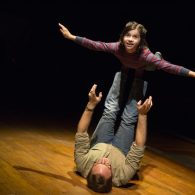 TO ORLANDO. Fun Home heading to Florida for benefit concert. "The cast and creative team from "Fun Home" will assemble for a one-night benefit concert version of the Tony Award-winning show on July 24 in Orlando for survivors and victims' family. 'For our company, there is no choice but to respond with what we have, what we know, and the belief that it leads to something,' said producer Mike Isaacson. The touching musical — with a book and lyrics by Lisa Kron and music by Jeanine Tesori — is based on Alison Bechdel's graphic novel memoir about growing up with a closeted dad in the family's funeral home business. It's the first Broadway show with a lesbian protagonist."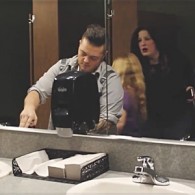 IOWA. Church files federal lawsuit over transgender bathroom law: "The Fort Des Moines Church of Christ filed the lawsuit Monday in federal court in Des Moines against the Iowa Civil Rights Commission and the city. The church asks for an order that keeps the state and the city from enforcing the rules that would allow biological males who identify as women from using women's bathrooms, showers or changing rooms and the same for females identifying as men. The church says it teaches that 'maleness or femaleness is designed by God and is tied to biology, chromosomes, physiology, and anatomy.'"
SUPERHEROES. Marvel announces that the new Iron Man is a Black woman. "There's a new Iron Man. Well, Iron Man for now. She's still working on the name. The events at the end of the comic book event series Civil War II will result in Tony Stark stepping out of the Iron Man suit and a new character, Riri Williams, taking over, Marvel tells TIME. (Note: Tony's departure doesn't mean you know the end to Civil War II yet.) Riri is a science genius who enrolls in MIT at the age of 15. She comes to the attention of Tony when she builds her own Iron Man suit in her dorm."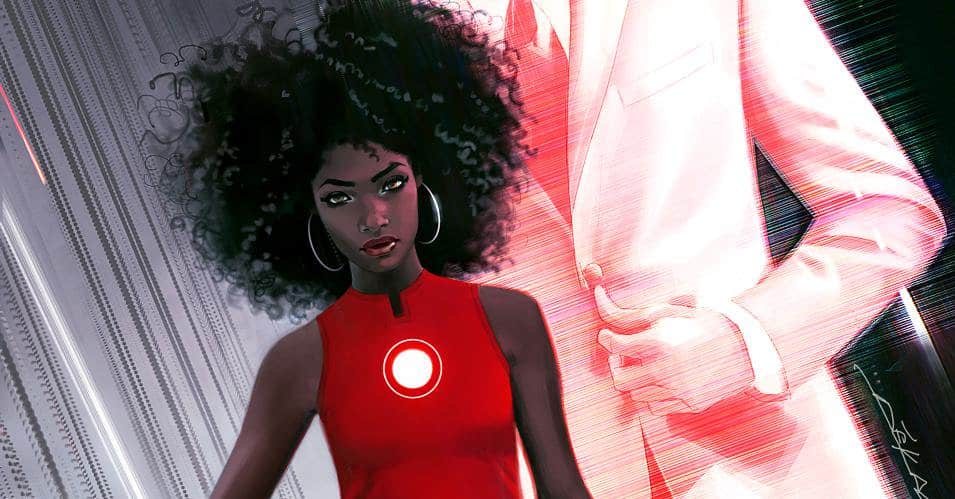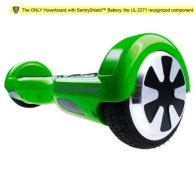 RECALL. Government to recall 500,000 hoverboards. "The recall impacts the biggest hoverboard brands on the market, including Swagway (the Swagway X1 model), the Hovertrax from Razor, the Airwalk Self Balancing Electric Scooter, the iMoto, the Hype Roam, the Wheeli, 2Wheelz, Back to the Future, Mobile Tech, Hover Shark, NWS, X Glider and X Rider."
MEDICINE. Gilead hikes price of HIV therapies: "The drug maker Gilead Sciences on Friday increased the list prices of six of its drugs. The prices of the antibiotic Cayston, the chest pain drug Ranexa, and the blood cancer drug Zydelig each went up by 10 percent. Gilead raised the price of its hypertension drug Letairis and of its HIV regimens Complera and Stribild by 7 percent each. The HIV treatment hikes come on top of increases in the prices of both of those drugs just six months ago, by 7 and 5 percent, respectively."
MERMAID MAN AND BARNACLE BOY. Derek Theler and AJ Jacobs bro down in the pool.
EDMONTON. Spruce Grove pastor blames LGBTQ activists for vandalism of sign.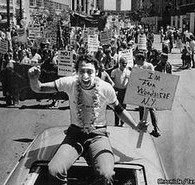 BANGKOK. The Times of Harvey Milk to screen in wake of Orlando: "Oscar award-winning film "The Times of Harvey Milk," about the California politician's rise and tragic end, will screen later this month along with two panel discussions led by LGBT activists at an event hosted by the Documentary Club and Bangkok Art and Culture Centre."
MUSIC. Pixies announce new album, plus the track "Um Chagga Lagga".
[soundcloud url="https://api.soundcloud.com/tracks/272400456″ params="color=ff5500″ width="100%" height="166″ iframe="true" /]
HANG WITH ME. A new Mix of a Robyn classic.
PISSING MATCH. Christie Brinkley hoses woman for peeing on her beach.
WATERSLIDE. Tom Hiddleston, Taylor Swift, Cara Delevigne, and Gigi Hadid get wet together.
HUMP DAY HOTTIE. Narubert Chawdorn.