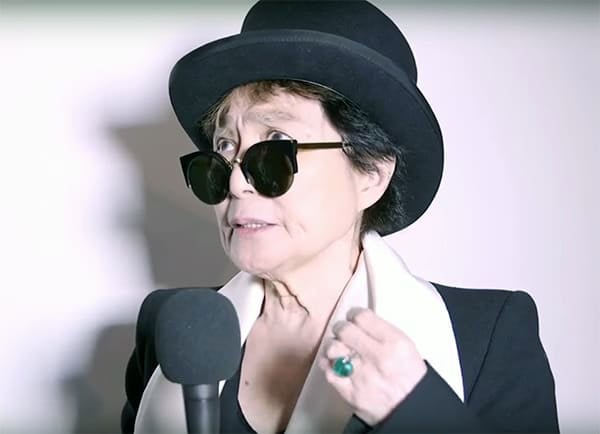 Back In February Yoko Ono released a follow-up to Yes, I'm a Witch, a 2007 album of remixes of her back catalog.
Entitled Yes, I'm a Witch Too, the album features another batch of remixes, reconstructions and reinterpretations of the 83-year-old artist's old songs by the likes of electro superstar Dave Audé, EDM visionaire Moby and house music legend Danny Tenaglia.
Wednesday, Yoko Ono released a video off the new album for her new take on "Catman (The Rosies Are Coming)", a song she'd originally written and recorded for the 1973 double album Approximately Infinite Universe, her third solo album.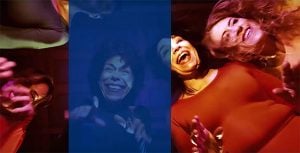 For the 2016 version, she collaborated with Swedish indie pop band Miike Snow, dropped "The Rosies Are Coming" from its title and the result is a trippy synthpop tune that makes you picture a dance floor full of Hello Kitties on acid dancing until 9am. Or, as Noisey described it, it "basically sounds like Harajuku-and-Atari-enamored aliens have abducted the master tapes and gone to town."
The video for "Catman", released today, was directed by Charmed actress Rose McGowan and is just as trippy. It features a woman wearing a cat mask walking into a room where older women are sitting motionless at school desks, looking either bored or gloomy.
Catgirl walks in dancing, spreads her cat magic around the ladies and, just like cat magic, a happy group dance follows.
"Yoko Ono has been an ardent supporter of women and modern dance for years," McGowan said in a statement. "Casting women dancers over 60, including one with cancer, was my way of showing that vitality doesn't die with age. I used color overlays to create my own visual beat." The Ono-world, she said, is "an important one."
Rolling Stone writes that the video "represents solidarity among women of all ages and the joys of movement."
Check it out:
Here's the original version:
https://www.youtube.com/watch?v=mvzm__A-aCI