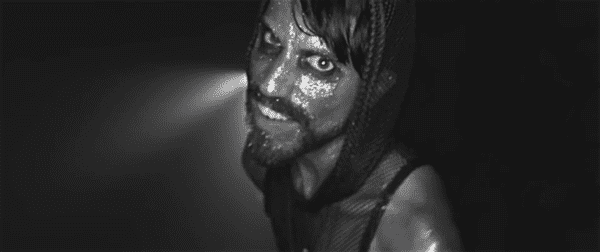 Tyler Glenn's latest music video "Shameless" takes aim at the leaders of the Mormon Church in playfully flippant fashion.
Glenn, who is gay and came out in 2014, has been taking the Mormon Church to task in his music after the Church announced a new policy labeling gay members 'apostates.'
The video for "Shameless" is a flurry of fur, glitter, leather, mesh and religious iconography. Glenn teases and taunts someone tied to a chair wearing an old-white-man mask, supposed to represent the head of the LDS faith. He dances around him, licks his face and straddled his lap.
"To me, I'm definitely tying up the leader of the church and showing him that I'm shameless," Glenn told Billboard. 
Glenn also features hunky male back-up dancers that don't conform to stereotypes about gay male backup dancers.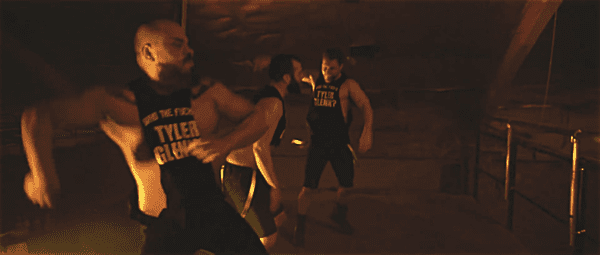 Glenn explained,
"I'm attracted to guys like that. I've never got to be a seedy casting director, so it was fun to cast the guys that I thought were cute. I specifically wanted them not to be chiseled, twinky go-go boys. I wanted them to be built, hairy dudes.
I wanted the video to represent me authentically. I've never felt like I fit into any group and know there are other people that feel the same way. There isn't just a stereotypical one-way, even in the gay community. I didn't want to cheese it up, glam it up, gay it up just to do it. I wanted to do it in my own way."
As for being an out gay male musician, Glenn said, "I think the rock world and the alternative world still has a way to go for gay representation. I hope my record moves that needle along."