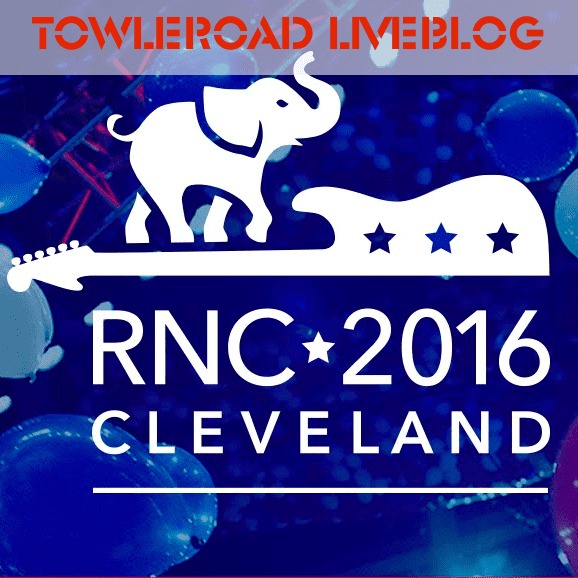 Welcome to Day 2 of Towleroad liveblog at the Republican Convention. We've invited writers, journalists, commentators, and you, the readers of Towleroad to contribute to the deeper understanding (not to mention relentless critiquing and ridiculing). Thanks for joining us again today.
And what a day it's going to be …. with various Trump offspring, Chris Christie, Paul Ryan, Dr. Ben Carson and others…
Yesterday's show by the Republicans was so damned boring, and so much of what was noteworthy or entertaining is from off-stage and all over Cleveland that we've expanded the field from the line-by-line analysis of the speakers, to a much broader, always-on, post-it-when-you-see-it clearinghouse for all things Republican and Trump and Cleveland. And be sure to tune in each evening as Susie Bright tweets the convention from our @tlrd account.
Comment away…