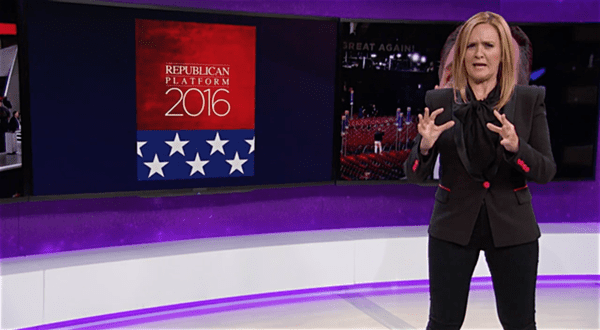 On Monday night, Samantha Bee celebrated the opening of the Republican National Convention by eviscerating the GOP platform and Donald Trump's VP pick, Mike Pence.
Said Bee of the virulently anti-LGBT platform, "It's not so much a platform as it is the Republican party's suicide note."
She added, "If you don't want to read it, and believe me you don't, here's the Cliff's Notes version."
Bee then showed an image of deceased Westboro Baptist Church head Fred Phelps with one of the group's more recognizable signs that reads, "God hates fags."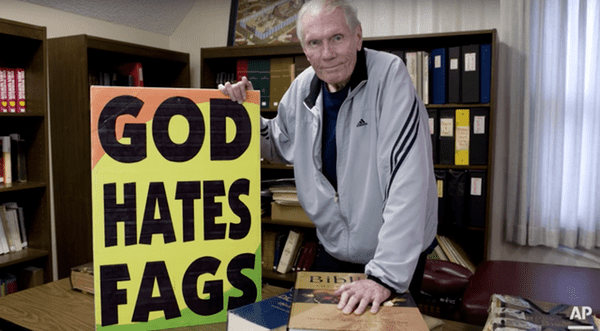 Bee also went after Mike Pence's anti-gay and anti-woman record in Indiana politics. Jabbing Pence, she called him, "Roger Sterling during an allergy attack", and a man who "was loaned out from Republican central casting to play the Governor of Indiana."
Watch Bee gut the GOP platform and their new no. 2, below.