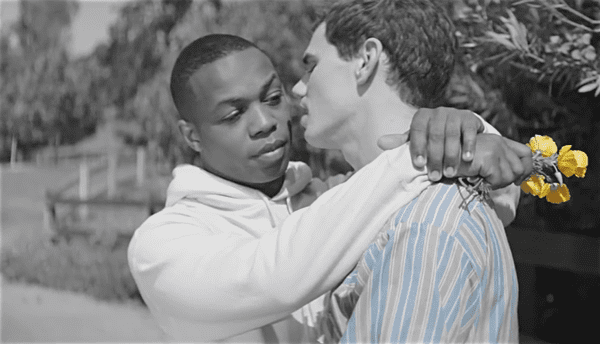 Late last week, Todrick Hall released a new music video for his song "Color", featuring Jay Armstrong Johnson, and it might be exactly what you need to watch today after this week's tragic events.
The lyrics of the song broadly paint a metaphor of how love transforms a black and white world into one filled with color. However, the song also plays with the idea of 'color' in a way that tackles race. Hall, who is black, and Johnson, who is white, play lovers in the music video for the song. Towards the end of the video, the pair subtly addresses the ignorance and bigotry interracial couples (to say nothing of interracial same-sex couples) so often face.
"And maybe the world will never understand / Our kinda love," Todrick sings. The world might say, ""That's quite enough!", Jay suggests. But Todrick insists, "I'll fight for us," adding, "I'd like to be the kinda man / You'd like to love / We've got a right to love."
The pair close the song with the poignant line, "Whenever you're there, darling I swear, I don't see color."
Watch the sweet music video, below.