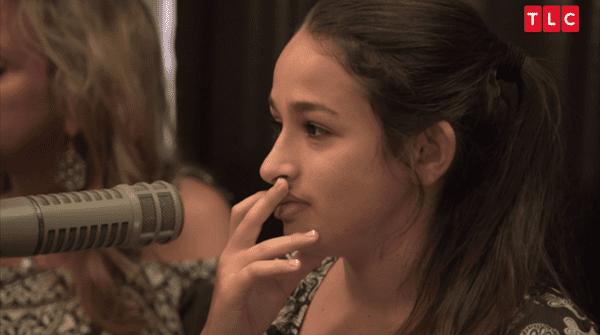 Transgender teen, activist, and reality star Jazz Jennings was attacked by a radio caller who described her as "unnatural" and told her she might as well 'kill herself.'
Jennings (15) endured the transphobic abuse during a radio show appearance she made while filming her TLC show I Am Jazz.
TLC released a clip of the attack which begins with Jazz talking about her dating life. She tells the radio host,
"I still don't talk to boys. I don't know. I know that one day I will find a boy who does want to be my friend and does want to talk to me and maybe even go further than that of course."
The host assures Jennings that she doesn't need to worry about dating until she's 21, to which her mom replies, "Sounds good to me." And then the segment goes off the rails when a caller named Alex goes off on Jazz. Via People:
"I'm just trying to wrap my head around this," he begins. "How do you even approach dating?"
Before letting Jennings answer, he continues to say "because honestly you may as well kill yourself back where I'm from … trying to date in school in your condition."
He goes on to harass her saying, "Even if you could find some [explicit] – you have a penis right? So, what happens on the third date?"
Watch a clip of the moment, below.