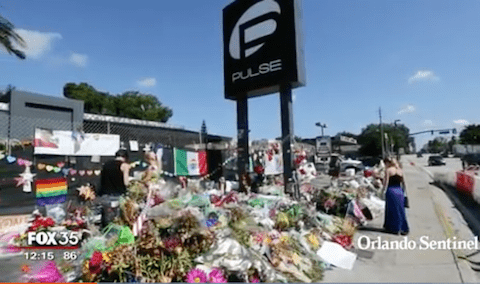 One way or another, it appears as though Pulse Orlando will become a permanent memorial to the 49 people who lost their lives in the June 12 terror attack at the gay Florida nightclub.
On Sunday, a nonprofit established by owner Barbara Poma, the onePULSE Foundation, announced on social media that the nightclub would reopen as a permanent memorial. However, a spokeswoman for Poma later retracted the announcement, saying it was inadvertent.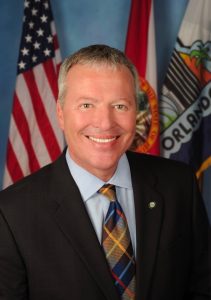 Then, on Wednesday, Orlando Mayor Buddy Dyer said in a radio interview that he thinks the city should buy the property to preserve it. Dyer made the announcement on the same day he toured Pulse with openly gay Luxembourg Prime Minister Xavier Bettel and his husband.
"At some point I think the city needs to gain control [or] purchase the Pulse site and then make some determination, with a lot of input, on what a permanent memorial might look like," Dyer told WFME, adding that he believes Pulse should remain unchanged for the time being so visitors can see it as it is. "People are traveling from all over the country, really all over the world. I've been, quite honestly, a little surprised at the volume of visitors that we have had."
The Orlando Sentinel reports that Poma and her attorney formed the onePulse Foundation last month with the purpose of "conceiving, funding and aiding in the construction of a permanent memorial" at the site. 
Pulse spokeswoman Sara Brady said Poma recently met with city officials to "explore options," but the talks were "very preliminary."
"She really doesn't know what she wants to do other than her desire is that the site become a memorial," Brady said. "It's sacred ground to her."
Cassandra Lafser, a spokeswoman for Dyer, added: "We wouldn't be having these discussions if the mayor wasn't serious in our interest in acquiring the property."