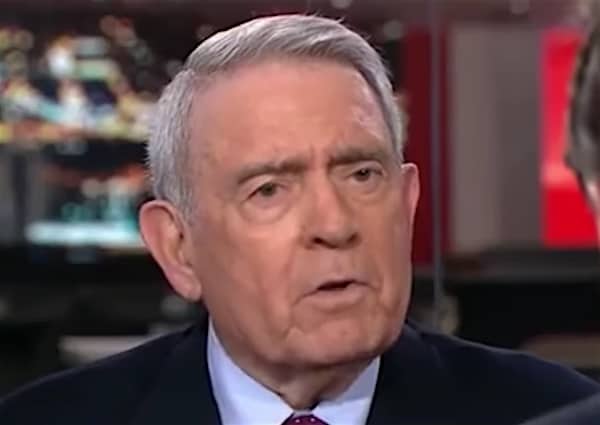 Legendary journalist Dan Rather penned a widely-shared condemnation of Donald Trump's statements on Tuesday suggesting assassination is the only way to stop Hillary Clinton.
Rather's post has been shared more than 141,000 times in 14 hours as of this post.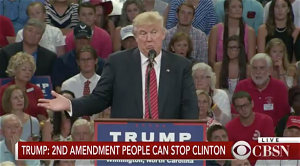 Said Rather in a Facebook post:
By any objective analysis, this is a new low and unprecedented in the history of American presidential politics. This is no longer about policy, civility, decency or even temperament. This is a direct threat of violence against a political rival. It is not just against the norms of American politics, it raises a serious question of whether it is against the law. If any other citizen had said this about a Presidential candidate, would the Secret Service be investigating?
Candidate Trump will undoubtably issue an explanation; some of his surrogates are already engaged in trying to gloss it over, but once the words are out there they cannot be taken back. That is what inciting violence means.
To anyone who still pretends this is a normal election of Republican against Democrat, history is watching. And I suspect its verdict will be harsh. Many have tried to do a side-shuffle and issue statements saying they strongly disagree with his rhetoric but still support the candidate. That is becoming woefully insufficient. The rhetoric is the candidate.
This cannot be treated as just another outrageous moment in the campaign. We will see whether major newscasts explain how grave and unprecedented this is and whether the headlines in tomorrow's newspapers do it justice. We will soon know whether anyone who has publicly supported Trump explains how they can continue to do.
Rather then quoted Abraham Lincoln, noting that his death was the result of an act Trump is suggesting his followers contemplate.
Read Rather's full post below:
Another widely shared post was this piece from Rolling Stone on Stochastic terrorism:
Stochastic terrorism, as described by a blogger who summarized the concept several years back, means using language and other forms of communication "to incite random actors to carry out violent or terrorist acts that are statistically predictable but individually unpredictable."
Let's break that down in the context of what Trump said. Predicting any one particular individual following his call to use violence against Clinton or her judges is statistically impossible. But we can predict that there could be a presently unknown lone wolf who hears his call and takes action in the future.
Stated differently: Trump puts out the dog whistle knowing that some dog will hear it, even though he doesn't know which dog.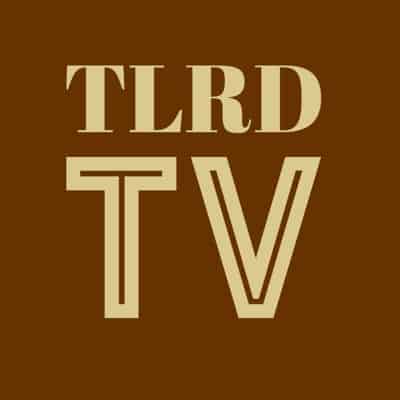 Trump has tweeted a defense of his remarks:
https://twitter.com/realDonaldTrump/status/763180978588221440
https://twitter.com/realDonaldTrump/status/763198483927011329
The U.S. Secret Service has said it is "aware" of the remarks.
The Secret Service is aware of the comments made earlier this afternoon.

— U.S. Secret Service (@SecretService) August 9, 2016