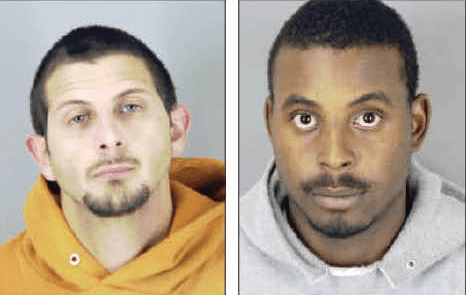 A jury trial is under way for a Texas man accused of conspiring with his boyfriend to rob and brutally murder a victim they lured on a gay hookup app.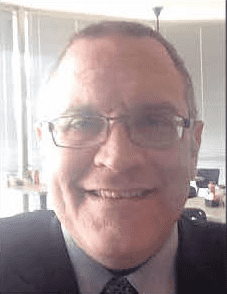 Arthur Harmon (above right) is charged with murder in the death of Kevin Moyer (right), a 53-year-old traveling salesman from Dallas, whose naked body was found wrapped in a sheet in the backseat of his car near Beaumont in 2014.
Authorities have said that Harmon, his boyfriend Yiannis Mihail (above left) and a third man, Cody Lewis, used the app Jack'd to lure Moyer to their home, with the intention of robbing him because they needed rent money. Lewis recently pleaded guilty in the case.
Deputy Rod Carroll, a spokesman for the Jefferson County Sheriff's Office, told me in 2014 that authorities don't believe the murder was an anti-gay hate crime.
"The guys that murdered him are also homosexuals, and that's how they linked up," Carroll said, referring to Harmon and Mihail.
KBMT-TV reports that Harmon's attorney, Thomas Burbank, maintained his client wasn't involved as the trial got under way this week.
"Mr. Harmon doesn't know him," said Burbank. "Never met him. Didn't know him. I think one of the other co-defendants knew him, communicated with him. … They communicated on a website and then met up that night for a possible relationship."
Prosecutors say the defendants fatally strangled Moyer using "vet tape," the station reports. Police also recovered a bloody knife and a pellet gun, and Moyer was identified using dental records.
About 35 people attended a vigil for Moyer in Dallas following his murder.
Watch KBMT's report below.