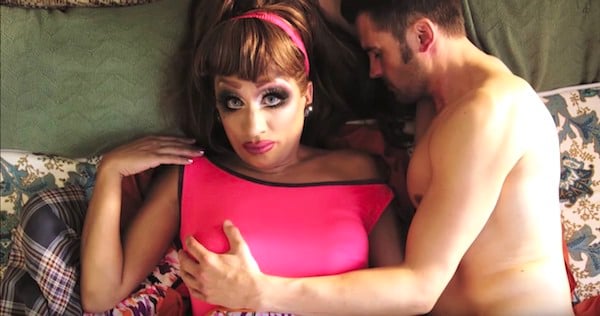 Hurricane Bianca, the new film from Bianca Del Rio, winner of Season 6 of RuPaul's Drag Race, just served up its trailer and its foul-mouthed star is ready to read the riot act to some sassy teens.
The film was produced through crowdfunding starting back in 2014 and offered this logline:
Hurricane Bianca is a feature-length comedy about a New York teacher who moves to a small town in Texas, gets fired for being gay, and returns disguised as a mean "lady" to get revenge on the people who were nasty to him! It's Tootsie meets Revenge of the Nerds, or Mrs. Doubtfire for the Jackass generation! Topical, touching and really funny, it's one person's journey to find himself while pretending to be someone else.
On its way to making landfall, Hurricane Bianca picked up a few choice co-stars including Rachel Dratch, Alan Cumming, Margaret Cho, and the drag queen, RuPaul.
Check the trailer for some cameos from some of your other favorite Drag Race alums as well, in and out of make-up.
The film is being screened on September 20 in San Francisco with Q&A with Director Matt Kugelman and stars including Bianca and will also be coming to video on demand and DVD.
Watch: