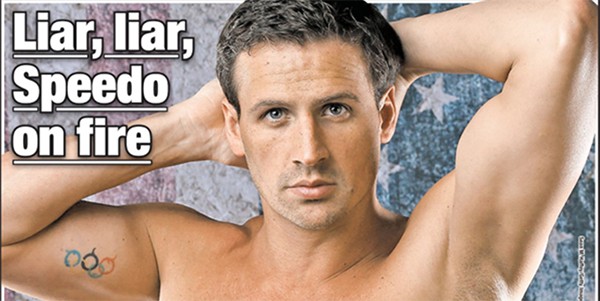 The Olympic story that has been generating more headlines than Phelps, Bolt or Biles seems to be coming to a close — or so we hope.
To catch you up to speed, here's the latest on LochteGate: late Thursday evening, the US Olympic Committee released a statement apologizing to the "hosts in Rio and the people of Brazil for this distracting ordeal in the midst of what should rightly be a celebration of excellence," adding that the passports of Gunnar Bentz and Jack Conger had been released and that the athletes had already departed Rio.
"The behavior of these athletes is not acceptable, nor does it represent the values of Team USA or the conduct of the vast majority of its members. We will further review the matter, and any potential consequences for the athletes, when we return to the United States," the statement continued.
Jimmy Feigen, who was nowhere to be found for the fist few days when the drama started to unfold, reached a deal with Brazilian authorities, and he'll donate $10,800 to a local charity in order to get his passport back.
One of our favorite Olympians at Rio 2016, swimmer Amini Fonua reminded everybody that while all this is happening in Rio, Lochte has been back home for a few days.
Feel awful that my fellow @newyorkac swimmer & athlete @JimmyFeigen is detained & questioned while @RyanLochte gets to go home w/out harm.

— Amini Fonua (@AminiFonua) August 18, 2016
Fonua even served the world a little Rihanna realness (How can we love you more, Amini?):
There Brazil… Not as many Golds as the US but at least you got an apology! Which, is a victory nonetheless 🏅🏆 pic.twitter.com/njT9zuKnr8

— Amini Fonua (@AminiFonua) August 19, 2016
The bizarre episode caused a media storm in the US (Trump who?).
Friday morning, three of the five most read stories in the Washington Post were about those Pretty Little Liars, as well as  two out of five stories in the New York Times. The story was also the Times' most shared article on Facebook, and the most watched Times video.
Things don't look too good for the 12-time Olympic medalist. In a post that went viral, Washington Post's  columnist Sally Jenkins, called him "the dumbest bell that ever rang", and "a champion swimmer caught in a riptide of self-absorption."
And here are the Friday front pages of the always-clever New York papers: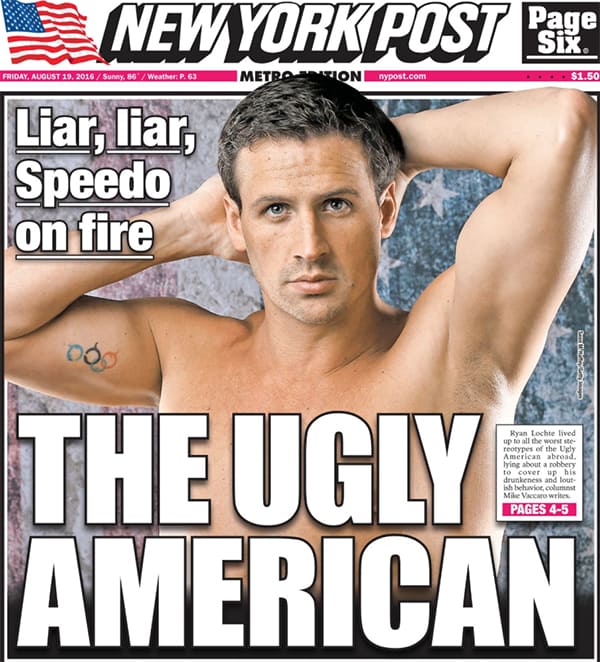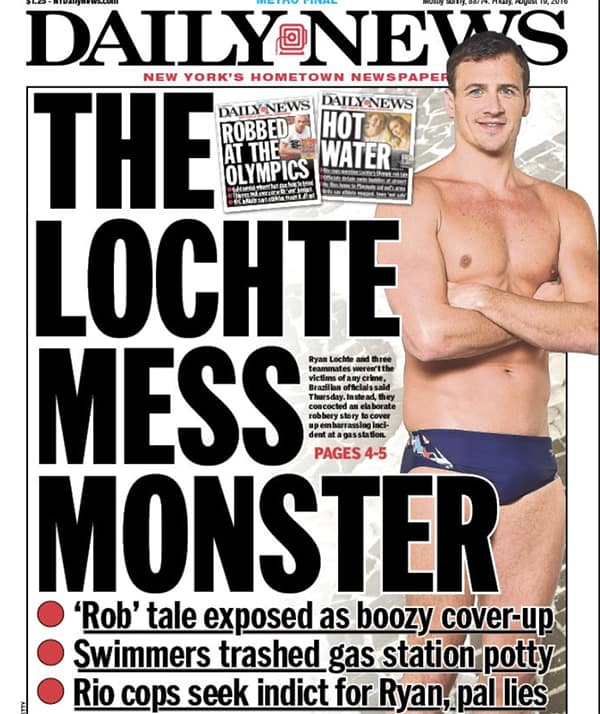 We sincerely hope this is the last update we'll need to post.