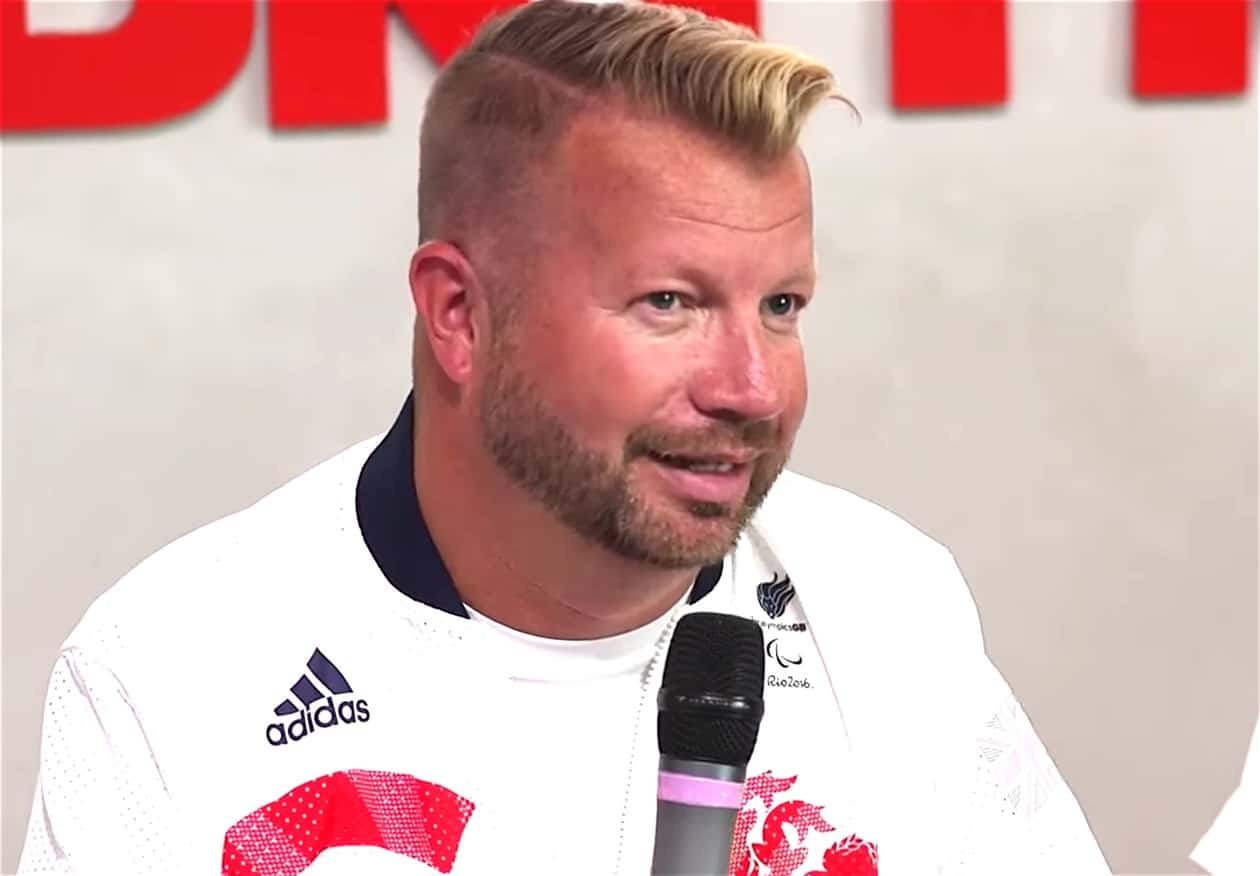 Out and proud equestrian rider Lee Pearson, who has won 12 Paralympic medals in four Games, has been chosen by his fellow Team GB athletes to carry the flag during the Opening Ceremonies of the Rio 2016 Paralympic Games tonight.
The 42-year-old needs two more golds to overtake wheelchair racer Tanni Grey-Thompson as Britain's most successful Paralympian of the modern era.
"I am so proud and honoured to be the flagbearer for such a talented, strong and passionate group," he said. "Being a diverse character myself means being voted by the athletes themselves has made this even more special."
Pearson was nominated for the honour in a vote by his fellow 264 athletes from the 19 sports that make up the ParampicsGB team.
"I think that's why I'm so proud of my fellow athletes. To vote a gay bloke to be in that position to lead them out through that tunnel and out into the Paralympic Games is an amazing honour. "What an amazing nation we have – we've got so many diverse characters, different religions and races."
Pearson, 42, added: "Even if I died yesterday, to have done what I've done in my life is surreal. To be voted in this position, means we've moved on even further when people don't give it any thought. I don't want them to think 'oh, he's a gay bloke, let's give him a chance'. I want them to think 'he's a nice bloke, who has done what he's done for the country in previous Games'."
Watch the announcement: