ELECTION 2016. New Trump campaign manager Kellyanne Conway says former campaign chair Paul Manafort was asked to resign: "He was asked and he indeed tended his resignation today. Mr. Trump accepted his resignation and wished him well and thanked him for his service. I think it's as simple as that."
MUSIC VIDEO. It's Friday.
https://www.youtube.com/watch?v=Potd7j5K3nM&feature=youtu.be
SKIN. Usher bares his butt in Hands of Stone red band trailer.
HOMO HATE. Donald Trump made sure to meet with hate group leader Tony Perkins while visiting flood-ravaged Louisiana.
MORE MANAFORT. Meanwhile, it appears the ousted politico waged a covert pro-Russian campaign: "A firm run by Donald Trump's campaign chairman directly orchestrated a covert Washington lobbying operation on behalf of Ukraine's then-ruling political party, attempting to sway American public opinion in favor of the country's pro-Russian government, emails obtained by The Associated Press show. Paul Manafort and his deputy, Rick Gates, never disclosed their work as foreign agents as required under federal law."
GIRL CRUSH. When Supergirl met Wonder Woman Linda Carter.
DO GOOD. Amber Heard donates entire $7 million settlement from Johnny Depp divorce to charity.
HERE FOR THE VIEW. Pietro Boselli visits Mykonos.
HOBBY LOBBY. We knew this case would have consequences for the LGBT community: "U.S. District Court Judge Sean Cox held that the Supreme Court's 2014 ruling on a suit brought by Hobby Lobby craft stores means the Detroit-based RG & GR Funeral Homes was legally protected when the firm fired Aimee Stephens, a transgender employee who wished to dress as a woman."
IVANKA TRUMP. Lady Grey Jewelry donates money Ivanka spent purchasing jewelry from them to Hillary Clinton's campaign.
EUROPE. Five Polish gay/lesbian couples take marriage case to European Court of Human Rights: "Krzysztof Łoś and Grzegorz Lepianka have been together for 13 years. 'Having to explain why I want to get married with somebody that I love is itself an insult,' Lepianka told Newsweek Polska. 'What could be the reason after 13 years together, apart from the fact that I love him? We really love each other and we want the country to acknowledge it.'"
DON'T BELIEVE ME JUST WATCH. Team USA gymnast Sam Mikulak busts a move on the Today show.
Grooving with @hodakotb on the @todayshow #teamusa 🇺🇸 pic.twitter.com/46sOGF7AEZ

— Sam Mikulak (@SamuelMikulak) August 19, 2016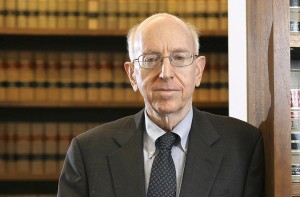 POSNER. 7th Circuit rules a bisexual Jamaican man seeking asylum in the US isn't actually bisexual, your favorite appellate court judge Richard Posner goes off: "And how exactly does one prove that he (or she) is bisexual? Persuade all one's male sex partners to testify, to write letters, etc.? No, because most Jamaican homosexuals are not going to go public with their homosexuality given the vicious Jamaican discrimination against lesbian, gay, bisexual, and transgender ("LGBT") persons, which is undeniable."
MR. FRIDAY. Cuban gymnast Randy Lerú.
https://instagram.com/p/4IZO-qgff3/
https://instagram.com/p/8ZUx_PgfZu/