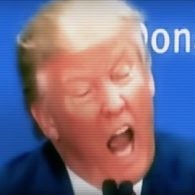 CLINTON FOUNDATION. Trump calls for it to shut down: "Hillary Clinton is the defender of the corrupt and rigged status quo. The Clintons have spent decades as insiders lining their own pockets and taking care of donors instead of the American people," Trump said in a statement released through his campaign. "It is now clear that the Clinton Foundation is the most corrupt enterprise in political history. What they were doing during Crooked Hillary's time as Secretary of State was wrong then, and it is wrong now. It must be shut down immediately."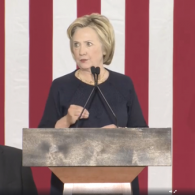 THOSE DAMN EMAILS. FBI uncovers "tens of thousands" more documents: "The State Department is expected to discuss when and how it will release the emails Monday morning in federal court. The total — confirmed by the Justice Department — was disclosed by a conservative legal group after the State Department said last week that it would hand over the emails. The number to be released is nearly 50 percent more than the 30,000-plus that Clinton's lawyers deemed work-related and returned to the department in December 2014."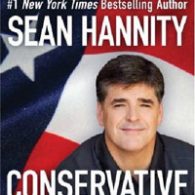 GOT HIS EAR. Sean Hannity is Trump's advisor: "Several people I've spoken with over the last couple of weeks said Mr. Hannity had for months peppered Mr. Trump, his family members and advisers with suggestions on strategy and messaging. So involved is Mr. Hannity that three separate denizens of the hall of mirrors that is Trump World told me they believed Mr. Hannity was behaving as if he wanted a role in a possible Trump administration — something he denied to me as laughable and contractually prohibitive in an interview on Friday."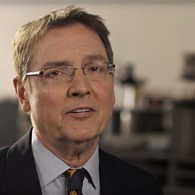 KENTUCKY. Washington Post profiles gay Senate candidate Jim Gray: "Gray is the only openly gay candidate running for Senate from a major party this cycle, a status that is drawing the spotlight to his otherwise longshot Democratic bid to unseat Sen. Rand Paul (R-Ky.). And he says that his sexuality is simply not an issue in the race. 'It's been a wedge issue for a long time,' Gray, 62, said in an interview. 'But what I find today is that people care about results and performance. I haven't seen it. I have not seen it as a problem.' Gray is trailing Paul in the polls, but that hasn't diminished his role in the 2016 narrative."
RIO 2016. Prince Harry congratulates Usain Bolt.
Congratulations @usainbolt – now you're officially the greatest you might be ready for a re-run! 😉 Happy 30th -H. pic.twitter.com/Wa0yOZMDc2

— The Duke and Duchess of Cambridge (@KensingtonRoyal) August 21, 2016
TIGHTY-WHITIES. Josh Duhamel dons some undies, but we wish they were tighter.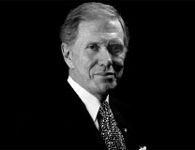 AUSTRALIA. Former High Court justice Michael Kirby says plebiscite on gay marriage sets dangerous precedent.  "It will mean any time that there is something that is controversial, that's difficult for the parliamentarians to address or they don't want to address, they'll send it out to a plebiscite.  I think that's a very bad way. Our Parliament, our parliamentary institutions in Australia and elsewhere are really not working all that well at the moment and what we should be doing is strengthening Parliament and ensuring it gets on with the job."
SAM KENDRICKS. US track and field athlete and Army reservist was about to make a pole vault, but then he heard the National Anthem.
https://www.youtube.com/watch?v=PechzO5LASs
ADONIS. This is the oldest tree in Europe: "The tree was first planted in 941AD – some 87 years before William the Conqueror was even born – and has now been discovered by scientists at Stockholm University and the University of Mainz."
Adonis: Bosinan pine in Greece Europe's oldest tree (1075 yrs) survived Byzantins & Ottomans https://t.co/mgPBqiBu9R pic.twitter.com/aKhvmGHvFL

— Carl Königel 🇦🇶🇬🇱 (@CarlKonigel) August 22, 2016
AUSTRALIA. First recorded wombat attack on a human in Canberra: "I was laying screaming for help, I couldn't get away from it, every time I managed to get up it attacked me and bit me and knocked me to the ground. I really thought I was going to lay there and die that night because I just couldn't see how I was going to get away from it, it just wasn't stopping its attack."
ON TOUR. Drake had a moment with Frank Underwood.
SHAVING. Hugh Jackman took off his Wolverine mutton chops this morning.
My wife is going to be very happy. #GoodbyeChops #TheDebs pic.twitter.com/CzJFRWR1Sy

— Hugh Jackman (@RealHughJackman) August 22, 2016
TIME-LAPSE OF THE DAY. "The hauntingly beautiful pyrocumulus cloud formations caused by the Rey Fire. Shot from East Camino Cielo Road."
A ROSE IS A SOAP IS A ROSE. This new fancy soap delivery system is going viral because who doesn't want their soap in the shape of a perfect rose?
LOVE ON THE BRAIN. Rihanna's next single.
E-MO-TION. Carly Rae Jepsen has something new coming.
Happy 1 year E•MO•TION! Your anniversary present is coming this Friday 8/26 🙊 pic.twitter.com/GXjYO9FsUS

— Carly Rae Jepsen (@carlyraejepsen) August 21, 2016
MONDAY MUSCLE. Wilson Cruz.