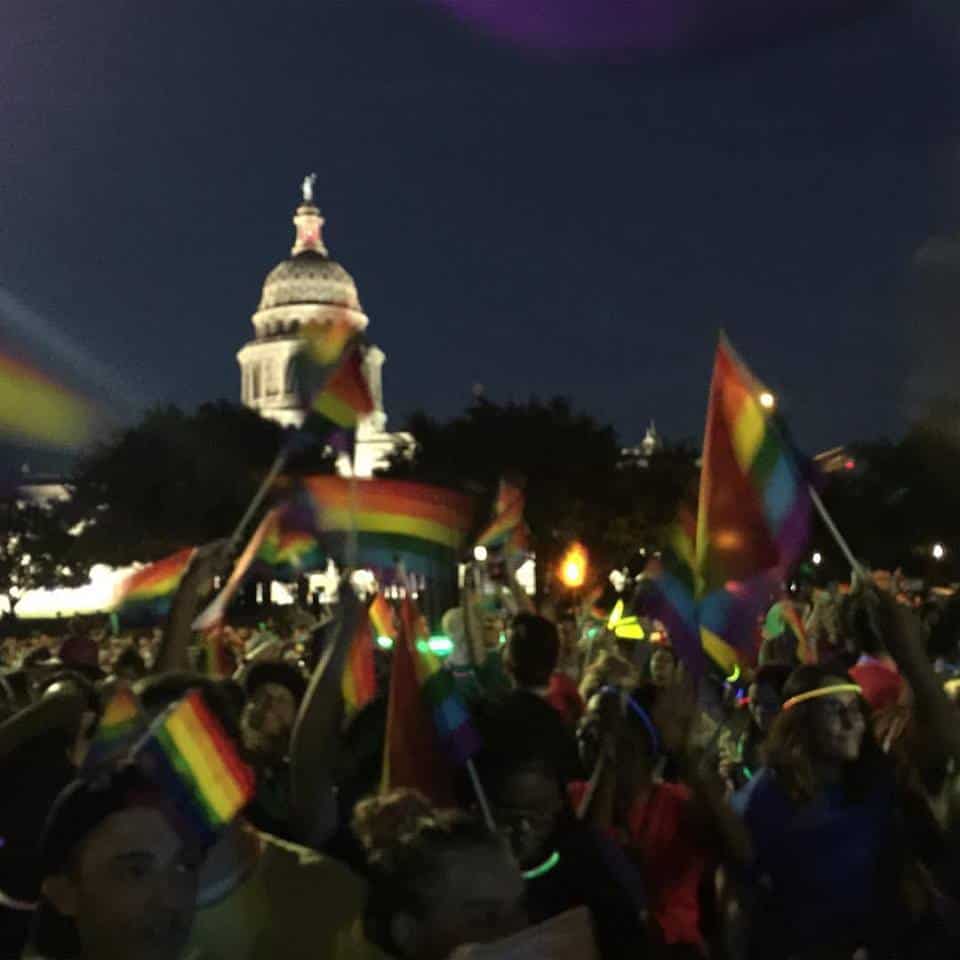 Austin's LGBT Pride celebration drew 350,000 people last Saturday, according to organizers, making it the largest single-day event in a city that is also home to numerous major festivals, including South By Southwest:
However, not everyone who attended (or tried to attend) this year's Pride celebration came away satisfied. Veteran local LGBT journalist Ann Rostow writes:
I may have mentioned in previous years that Austin Pride is scheduled for different, seemingly random, weekends and I never can figure out when the damn celebration is supposed to occur. At first we moved from late June to sometime in September in order to beat the heat. That's fine, but somehow we have moved it back to late August, which is far hotter than late June. We also have a nighttime parade, which helps, but again, we could have done that in June as well.
At any rate, Mel and I dutifully trekked over to the festival the other day, only to learn that we'd have to pay $20 each in order to wander aimlessly around collecting keychains and pens from our local real estate agents and financial planners. Oh, and let's not forget signing up for "contests" that trigger a year or so of spam and winding up with a dozen fliers about lesbians who save gorillas or GLBT projects in Appalachia—all of which are great, by the way, but hello? Don't they want people to attend in order to make it worthwhile for the people who buy booth space? Am I crazy, or wouldn't you expect to pay five dollars or maximum ten in order to enter a pride festival? It's not as if some fabulous entertainment was lurking within.
Hey, I've been to enough of these for one lifetime, and we're happy to support the community, but this was extortion. We left on principle, and since we saved $40 we had some oysters and a couple of glasses of wine for "free."
On a positive note, with the transgender community currently under siege in Texas, a trans woman won the Miss Austin Pride Pageant for the first time, according to Fox 7. Watch the report below.