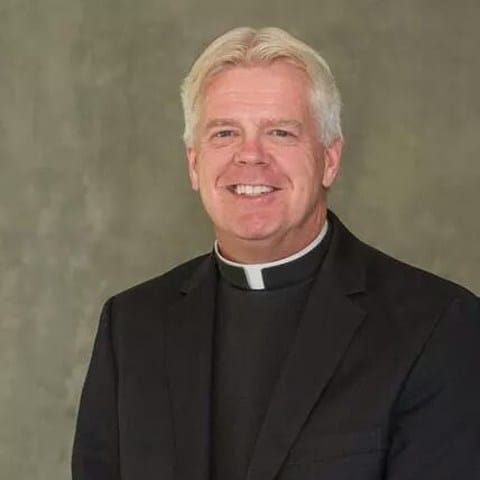 Out gay priest Warren Hall has been let go from his job as minister to two parishes because of his support for gay rights advocacy groups and for a lesbian teacher who was fired for being in a same-sex marriage.
This is the second time in the last two years that Hall has been fired by Newark Archbishop John Myers because of his involvement with and support for the gay rights movement.
Religion News Service reports: 
Father Warren Hall said he was notified by phone on Wednesday (Aug. 31) that Newark Archbishop John Myers, an outspoken conservative who has submitted his retirement papers to Pope Francis, says Hall's actions are "confusing the faithful."
As a result, Hall will no longer be able to celebrate Mass in public, present himself as a priest or work in the New Jersey parishes where he has been ministering.
"The problem is that we have an archbishop who doesn't believe you can be gay and Catholic," Hall, who is on vacation, wrote in an email.
Hall took to Twitter to comment on his firing, writing on Wednesday, "Sadly, my differences with my bishop continue. Today he has suspended me from priestly ministry. @Pontifex's Reform are taking too long."
Sadly, my differences with my bishop continue. Today he has suspended me from priestly ministry. @Pontifex's Reform are taking too long.

— Warren Hall (@Warrmeister) August 31, 2016
Hall has been an outspoken supporter of gay advocacy groups PFLAG, Gays Against Guns, and New Ways Ministry, a Catholic LGBT group.
In firing Hall from his work at two parishes in northern New Jersey, the archdiocese "also cited Hall's support for an unofficial gay and lesbian ministry at the church's World Youth Day in Poland in July and his support for a guidance counselor who has sued the archdiocese for firing her over her same-sex marriage."
That teacher, Kate Drumgoole, has sued the Catholic School that fired her.
Hall was previously fired from his role as the director of campus ministry at Seton Hall university because he posted a picture supporting the NOH8 campaign on Facebook. He subsequently came out as gay.
It wasn't my plan for 2015 but God works in mysterious ways. Thx @Outsports The 63 Most Powerful Comings Out of 2015 https://t.co/cMpfn7Q1cb

— Warren Hall (@Warrmeister) December 21, 2015
The Newark Archdiocese insists that Hall's was terminated neither time because he is gay. However, they have condemned him for identifying himself as gay.
Said the archdiocese in a statement, "someone who labels himself or another in terms of sexual orientation or attraction contradicts what the (Catholic) Church teaches."
A spokesman for Archbishop Myers, James Goodness, offered this statement trying to explain how Hall's ousting was about Church doctrine and not sexuality:
"Every Catholic priest promises to be reverent and obedient to his bishop. A priest's actions and statements always must be consistent with the discipline, norms and teachings of the Catholic Church. When they are ordained, priests agree to accept the bishop's judgment about assignments and involvement in ministry."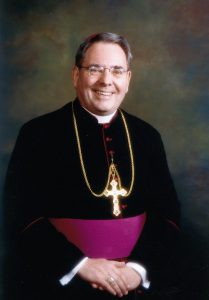 Archbishop Myers has a history of opposing gay rights and in particular gay marriage. In 2012, he said pro-gay Catholics should refrain from taking communion and in 2015 actually banned Catholics who support gay marriage from receiving communion. 
Hall called his second termination at the hands of Archbishop Myers "hurtful" in an email to Religion News Services.
Referring to his parishes, Hall wrote, "They fully welcomed me after my firing from Seton Hall last year, they know my personal story and made me a member of the family."
Hall urged gay Catholics to remain in the Church and keep pushing for reform:
"Since my firing from Seton Hall and coming out last year I felt an obligation to use this as an opportunity to more directly let people know of God's love for all of us and that gay Catholics should stay in the church and work for more wider acceptance. I do not feel I ever preached or taught anything contrary to the Gospel (and) this is true from my entire 27 years of ordination [as a priest]."