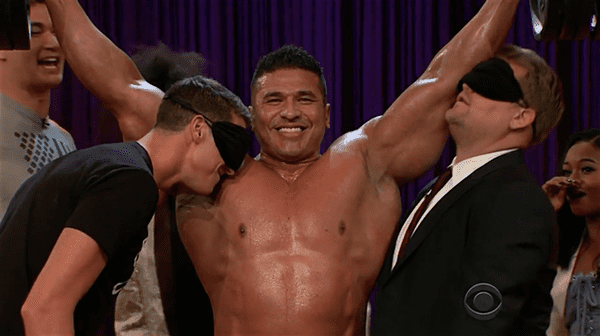 Olympians Conor Dywer, Nathan Adrian and Gabby Douglas joined James Corden on The Late Late Show on Thursday night and played a game that involved a whole lot of nuzzling.
Corden had the gold medalist swimmers and gymnast play his game "Nuzzle Whaaa?" in which contestants are blindfolded and have to nuzzle an unknown object using only their face and then guess what that object is. Corden and Dwyer were stumped when they were tasked with nuzzling a body builder.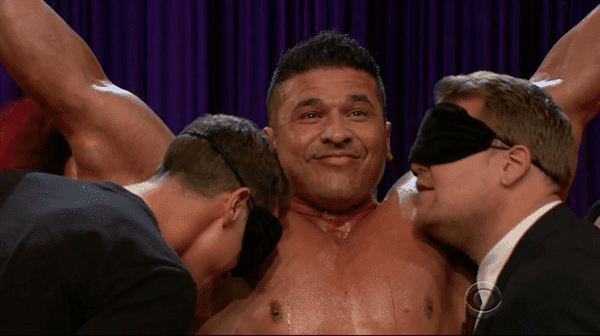 Dwyer ended up staying on the bodybuilder's upper body, while Corden was more…adventurous.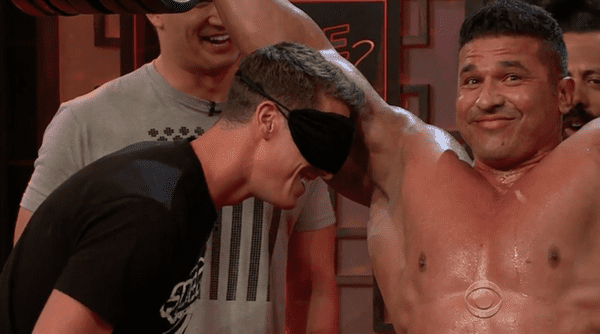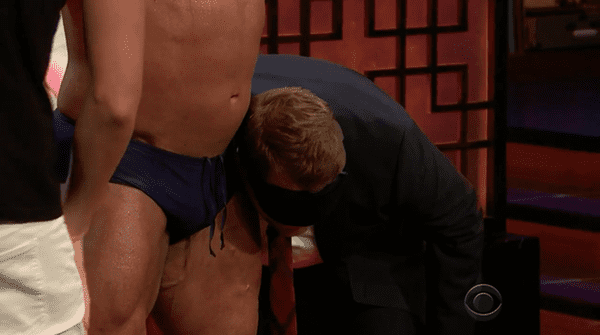 When neither could guess what they were nuzzling, the blindfolds were removed and both guys were a little taken aback.
Afterwards Corden asked Douglas, "Where was my head?" Douglas replied, "I told you to go up!"
Later, when Douglas told Corden to get his head in the game, Corden retorted, "My head was in his balls!"
Watch, below.
https://www.youtube.com/watch?v=uFc3plx9Cxc