ORLANDO. America's Got Talent singer Brian Justin Crum to perform at Come Out with Pride Orlando on Oct. 8: "Crum joins a lineup at COWP that includes actress Michelle Clunie (Queer as Folk, Teen Wolf, The Usual Suspects), actor Peter Paige (Queer as Folk, co-creator: The Fosters), cast from The Fosters, Tony Award winners Michael Cerveris (Fun Home, The Good Wife, Fringe) and Alice Ripley (Next to Normal), comedian Matteo Lane (Nightly Show, Late Night with Seth Meyers), comedienne, speaker and activist Sabrina Jalees (writer: NBC's Crowded; Transparent, AfterEllen; Tedx), singers Eli Lieb & Brandon Skeie (singers/songwriters, "Pulse") and RJ Aguiar & Will Shepherd (YouTube celebrity vloggers "Shep689")."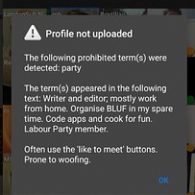 PNP. Gay dating app Scruff bans users from using the word "party" in their profiles, though unclear if this is just in the UK: "The policy came to light after one of Scruff's users, Nigel Whitfield, attempted to write in his profile that he is a supporter of the Labour party, Britain's main opposition political party, but was blocked from doing so by the app. Scruff, which has over 6 million users, then sent Whitfield an email entitled 'Profile Content Warning' which highlighted the offending word – 'party' – and warned him to 'be advised the term(s) above may be considered by US law enforcement agencies to be 'code words' frequently used to signal interest in drug use and abuse.' It continued: 'Using Scruff for this purpose is strictly forbidden, and reports of such behavior are taken seriously and thoroughly investigated.'"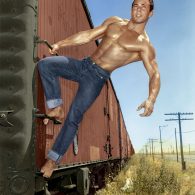 THE MALE FORM. Meet the photographer behind the first gay men's magazine, Bob Mizer: "Mizer came out to his mother in the thirties, when he was a teen-ager, refusing to ask a date to the prom and taking up nude sunbathing on the garage roof. His notion of gayness was informed by a "Code of Behavior" that he recorded in his high-school diary: "More masculine at all times." Among his models were the gay and the straight, professional bodybuilders and professional beach bums, college students and returnees from the European front. They assembled in his studio, before backdrops of Greco-Roman splendor and the Midwestern prairie, stripping down, oiling up, and—this being long before the full-frontal seventies—putting on silken posing straps, a kind of antique G-string."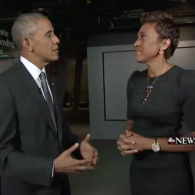 WATCH. President Obama gives Hillary debate advice: "Be yourself and explain what motivates you. Because, I will tell you, I've gotten to know Hillary, and seen her work, and seen her in tough times and in good times. She's in this for the right reasons. I think there's a reason why we haven't had a woman president before, and so she's having to break down some barriers. There is a level of mistrust and a caricature of her that just doesn't jibe with who I know, this person that cares deeply about kids."
BRANGELINA. Brad Pitt has gotten himself a divorce attorney and plans to seek joint custody of the children he shares with Angelina Jolie.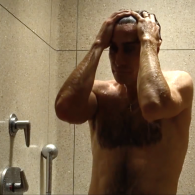 HIRSUTE. Tom Ford reveals some intimate details about his Nocturnal Animals star Jake Gyllenhaal: "'If you like the chest, you should see what's down here,' he said with a grin. 'There is no manscaping.' Ford repeated it for emphasis: 'There is no manscaping.'"
CELEBRITY INSTAGRAM. Zachary Quinto, Shawn Mendes, Hugh Jackman, Michael Phelps, Nick Jonas, and more. 
ENDORSEMENTS. Cincinnati Enquirer endorses Hillary Clinton, first democrat they have endorses since 1916: "The Enquirer has supported Republicans for president for almost a century – a tradition this editorial board doesn't take lightly," the board began in its editorial. "But this is not a traditional race, and these are not traditional times."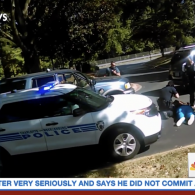 CHARLOTTE. News outlets obtain footage of the moments before the deadly police shooting of Keith Lamont Scott in North Carolina: The video, taken by Scott's wife, does not clearly show the exact moment he was shot by police on Tuesday. Scott is seen on the ground surrounded by police officers moments after the shots were fired.
POLITICAL LEANINGS. Did Caitlyn Jenner try to convince Kim Kardashian she should vote for Donald Trump?
MUSIC. Lady Gaga reveals Joanne track list.
LADY GAGA / #JOANNE / OCT 21
DELUXE & STANDARD TRACKLISTS + CD LABEL pic.twitter.com/E4qwmZZCx1

— Lady Gaga (@ladygaga) September 23, 2016
INSTAHUNK. Muscle enthusiast Onome Egger.