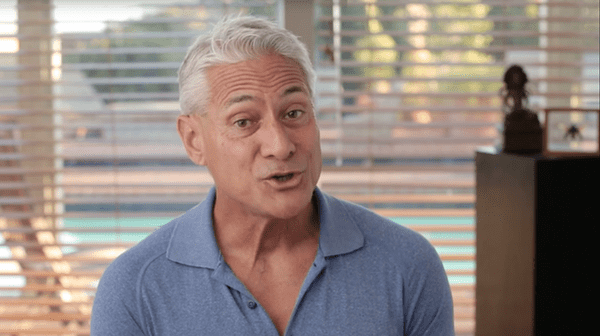 Legendary gay Olympic diver Greg Louganis has just launched an Indiegogo campaign to start his own line of casual activewear and to commemorate the 40th anniversary of his first Olympic winning dive.
Greg is proud to announce the launch of a new campaign on Indiegogo! Having accomplished so much throughout his illustrious career, as the greatest Olympic diver in history, a mentor, writer, humanitarian and an activist for HIV/AIDS, this Indiegogo campaign marks the next step of Greg's journey — funding an activewear line of clothing that empowers you to perform at your mental and physical best — all while recognizing the 40th Anniversary of Greg's first Olympic win!
The collection would include t-shirts but also other athleisure styles for men and women that are 'geared towards achieving success on the field and in life.'
The campaign is seeking $100,000 to get Greg Louganis Activewear started. A lot of the costs the team will have to spend are typical start up expenses: "…the creation of logos, designs, patterns and purchasing raw materials — in hopes of attracting partners in the multi-billion dollar sports clothing business to further expand our reach".
A portion of the proceeds from the campaign will also go to two charity organizations, Crossing the Line Sports Summit and the Point Foundation.
Perks for lucky backers include Greg Louganis memorabilia, a variety of different combo packages, and the chance to Skype with Greg.
Watch a pitch video from Greg, below. And consider donating here.