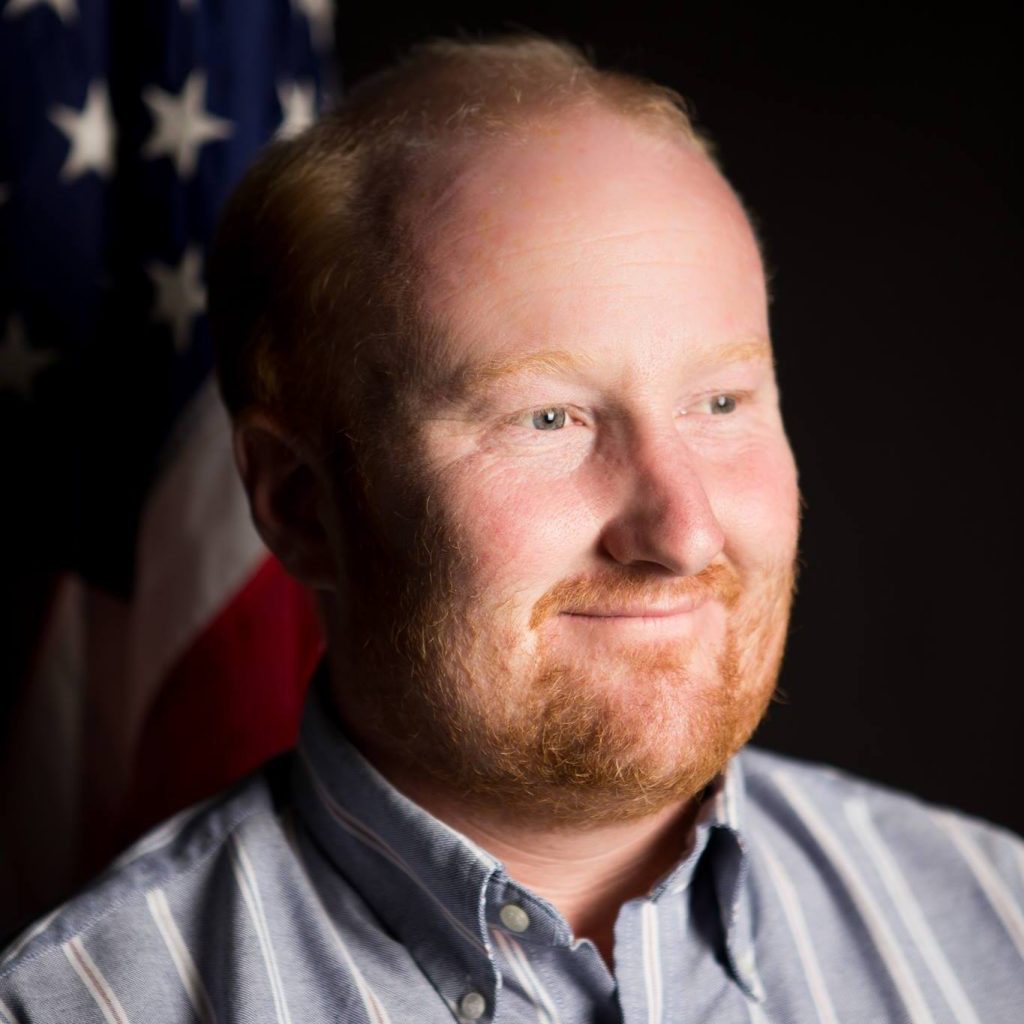 A candidate for the Utah state Senate went viral on Reddit after trolling a woman on Facebook who was mourning the death of a gay teenager who committed suicide.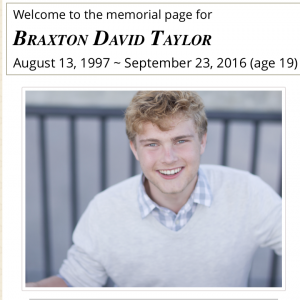 Braxton Taylor tragically took his own life at the young age of nineteen. And as NNN reports, "People close to the case…have called Taylor's death an 'LGBT suicide' on various 'ex mormon' websites."
The story of Taylor's death got an ugly postscript after a woman who lived near Taylor shared the boy's obituary on Facebook. As Raw Story notes, the woman wrote, "This beautiful boy lived in Kaysville and shared the same zip code as I do. He attended the same jr. high school as my children, and was just nineteen years old."
Utah Senate hopeful Jason Christensen then commented on that post, writing that he hopes God forgives Taylor for the sins of "homosexuality" and "murder."
Wrote Christensen, "Yes this is sad, and hopefully God will have mercy on both sins that this boy committed. The sins of homosexuality and the sins of murder."
When challenged by a commenter on calling Taylor a murderer, Christensen responded, "When you take a life what you call it? It's still murder."
The woman who shared the obituary fired back at Christensen, saying, "Jason Christensen get off my thread now. Not able to block you now but will asap. How dare you! Get the hell off!"
But Christensen didn't leave it there. He added, "Read the scriptures, stop denying the scriptures," he replied. "I do feel bad for him and his sins. But one must recognize what's sins and what is not sin. One must live the Gospel of Jesus Christ and not the Gospel of the Devil."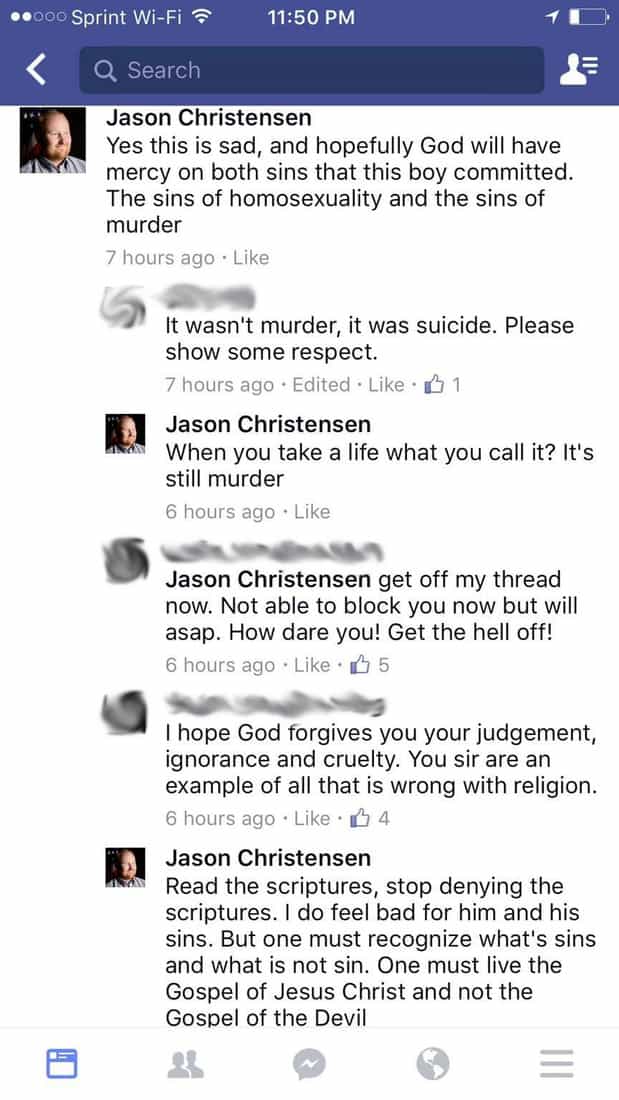 After making his Twitter private, Christensen later posted on Facebook, "Don't you love how intolerant the left actually is?"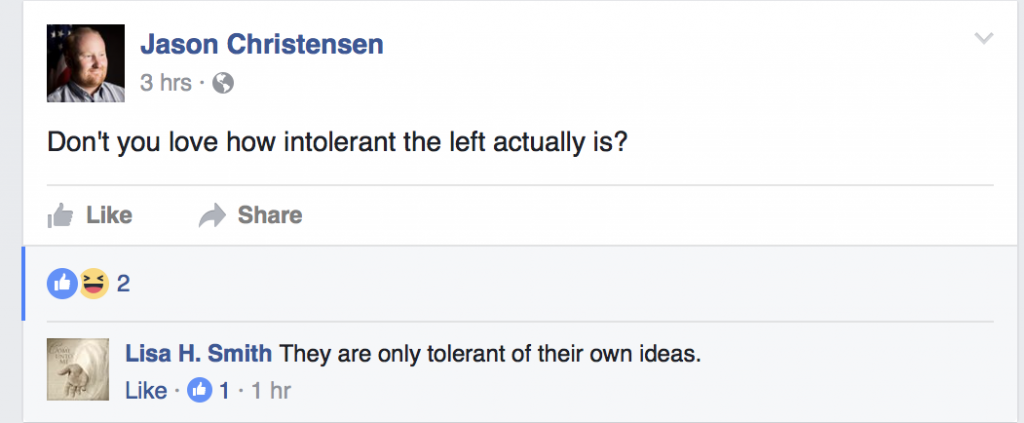 You can read Taylor's obituary here.
Editor's note: an earlier version of this story stated that Christensen is running as a Republican. He is actually running as an independent. 
[h/t NNN]