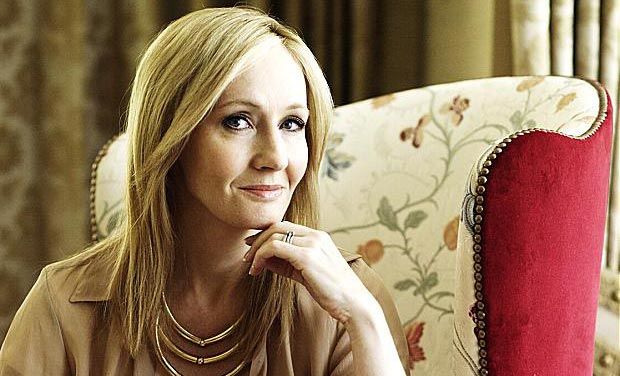 Harry Potter author JK Rowling became the subject of online scorn after users on Twitter interpreted her Twitter bio as denying that one of her series' most popular characters, Sirius Black, is not gay.
The confusion erupted after Rowling changed her profile to respond to a series of undetermined FAQs that many interpreted to be from a Harry Potter superfan.
"FAQ answers: 1) Because the Basilisk didn't kill him 2) Next year, I hope 3) Yes 4) Wait and see 5) No, he isn't 6) No, he really isn't 7) Yes, I'm sure," Rowling's profile read.
Answers to 5, 6 and 7 were thought to be responses to a question about Black's sexuality.
This is why Harry Potter stans are mad LMFAOOOO because she said a character wasn't gay #JKRowlingIsOverParty pic.twitter.com/mRokTWp5pu

— // Venny // (@DarthVenn) September 6, 2016
That led to many on Twitter to attack Rowling.
https://twitter.com/wolfstargazing/status/773175233419227137
#JKRowlingIsOverParty the Queen of queerbaiting and heteronormativity 😫💯👌🏻

— amels🗡 (@yuurisviktor) September 6, 2016
However, Rowling says that her FAQ responses were actually in reference to her ongoing criticism of UK Labour leader Jeremy Corbyn.
No, the last three 'answers' in my bio refer to the person who has dominated my notifications for the past 5 days.

— J.K. Rowling (@jk_rowling) September 6, 2016
EVERYONE GOT SO MAD AND HER ANSWERS WERE ABOUT CORBYN WELL I HOPE U FEEL STUPID NOW

— Jess (@WeasleyRiddle) September 6, 2016
Rowling has since removed the FAQ answers from her bio. She has changed it to read, "Never, ever be flippant in your Twitter bio. No good can come of it."
Rowling also tweeted out thanks to those who sent her love during the debacle.
I'd just like to say, because it would be downright rude not to, THANK YOU for the huge number of wonderful messages I've been sent tonight.

— J.K. Rowling (@jk_rowling) September 6, 2016
Twitter's a strange place at times, but for every bit of hate I've received I've always had so much more love and support. Obrigada a todos!

— J.K. Rowling (@jk_rowling) September 6, 2016