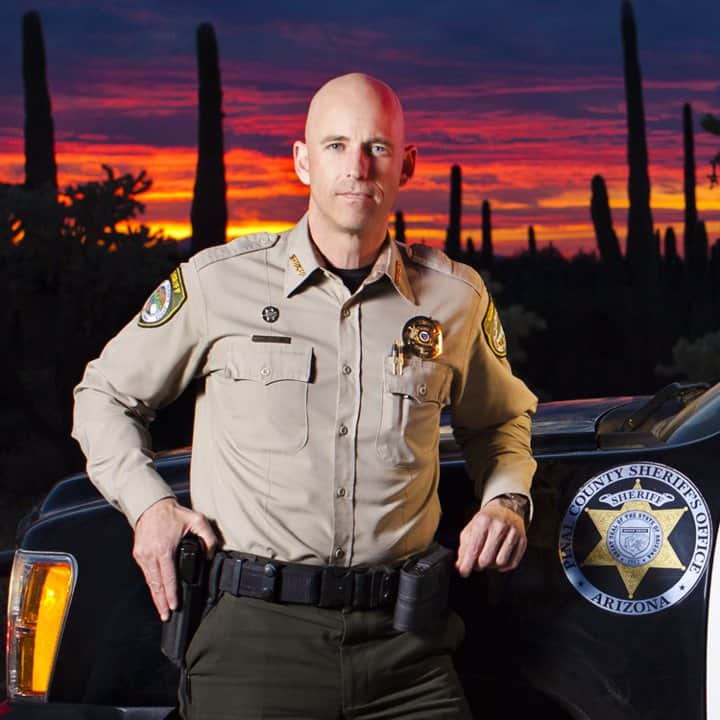 The Log Cabin Republicans are calling on Democrats to apologize for an ad attacking gay Arizona congressional candidate Paul Babeu, who currently serves as sheriff in Pinal County.
The ad focuses on allegations of physical and sexual abuse at the DiSisto School, a boarding school in Massachusetts where Babeu once served as executive director.
"We can't trust him with our kids," states the ad from the Democratic Congressional Campaign Committee. "How can we trust him in Congress?"
"Attack ads don't get more homophobic than this," Log Cabin Republicans President Gregory T. Angelo said in a statement Tuesday. "Not only is this commercial factually inaccurate, but it shows just how low the DCCC is willing to go to stop a gay Republican from being elected to Congress."
Babeu, who recently won his GOP primary, faces Democrat Tom O'Halleran in November in the fight to represent the 1st Congressional District, which includes much of Arizona outside Tucson and Phoenix.
Babeu was outed in 2012 after threatening to deport his ex-boyfriend. He was later cleared of any wrongdoing in that scandal, but it derailed his first congressional campaign. Babeu is also a Donald Trump supporter and longtime immigration hawk who's been a regular on Fox News.
While at the DiSisto School, Babeu allegedly had a relationship with a 17-year-old student who lived in his home. Seventeen is the age of consent in Massachusetts, so their relationship was apparently legal if not inappropriate.
Three years after Babeu left the school in 2001, the state forced it to shut down.
Much of the footage from the DCCC ad is taken from ABC 15's investigative report on Babeu's tenure at the school that originally aired in 2012. The station has since devoted an entire page to its reporting on Babeu.
Watch the DCCC ad as well as an ABC 15 report below.