TAX RETURNS. Paul Ryan says Donald Trump should release his (but doesn't say when): I know he is under an audit and he has got an opinion about when to release those. I will defer to him on that."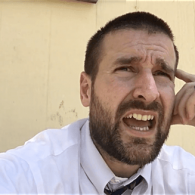 PASTOR STEVEN ANDERSON. Botswana now wants homophobic pastor banned: "Representatives of the gay, lesbian and trans-gender community in Botswana will on Thursday meet Labour and Home Affairs minister Edwin Batshu to ask him to ban controversial homophobic US pastor Steven Anderson from entering the country. Anderson, who had a visit lined up for Botswana on September 25, was early this week banned from entering South Africa."
DALLAS. Security stepped up around LGBT Pride Parade: "Security around this year's Dallas Gay Pride parade has been stepped up in wake of last year's wave of attacks on the LGBT community. To date, there have been 18 reported beatings and robberies and nearly a dozen more unreported. So far, police say no arrests have been made."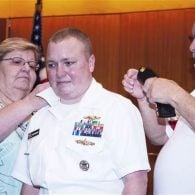 NAVY LT CDR BLAKE DREMANN. Transgender service member promoted: "Flanked by the American, Navy and Senior Executive Service flags, wearing his male summer whites and surrounded by his parents, family, friends, admirals, officers and representatives from a number of advocacy groups, Dremann stood to attention at the front of the President's Room at the Navy Memorial. 'I couldn't have asked for better people, a better place, or a better person to swear me in. I wouldn't have changed a thing,' Dremann told NBC OUT."
SCOTLAND. Man claims he has photographed 'Nessie', the Loch Ness Monster. "Amateur photographer Ian Bremner, 58, was driving around the Highlands in search of red deer – but stumbled instead across the remarkable sight of what appears to be Nessie swimming in the calm waters of Loch Ness…Some of Mr Bremner's friends think his picture actually shows three seals playing in the water.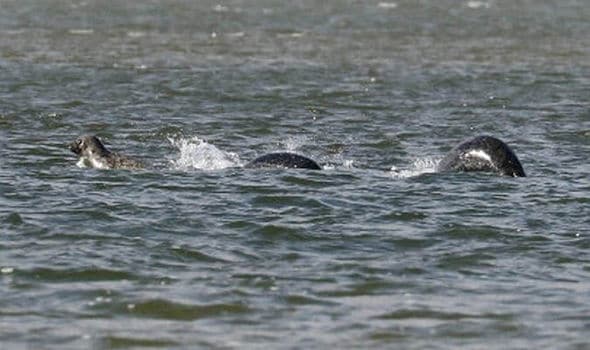 NYC. Gang members confess to stomping and killing man because he was gay: "The last two members of a gang who fatally beat and stomped an 18-year-old Long Islander because they thought he was gay have confessed to the heinous crime and will go to prison, Queens authorities said Wednesday. Jonathan Echevarria, 22, of Brooklyn, pleaded guilty Tuesday to first-degree manslaughter before Queens Supreme Court Justice Joseph Zayas. Judge Zayas said he'll sentence Echevarria to 18 years in prison on Sept. 28. Nolis Ogando, 22, of Queens, pleaded guilty on Thursday to first-degree gang assault."
MY WAY. Calvin Harris drops new track, with his own vocals. "The time [was] right. I like to sing on a song every two or three years or so. I just kind of thought it was a bit of a curve ball," he said. "I kind of like the idea of just tracking something out without a celebrity guest feature, and I think the vocal works, so why not?"
https://www.youtube.com/watch?v=MGaEf0CZfbQ
FRIDAY FLASH. Toby Sandeman.
https://www.instagram.com/p/BGzOSMnjX7A/?taken-by=tobysandeman_
https://www.instagram.com/p/BGAUNVEDX0J/?taken-by=tobysandeman_
https://www.instagram.com/p/BHX9ACrBuc_/?taken-by=tobysandeman_
https://www.instagram.com/p/BI_HDOOhTN5/?taken-by=tobysandeman_