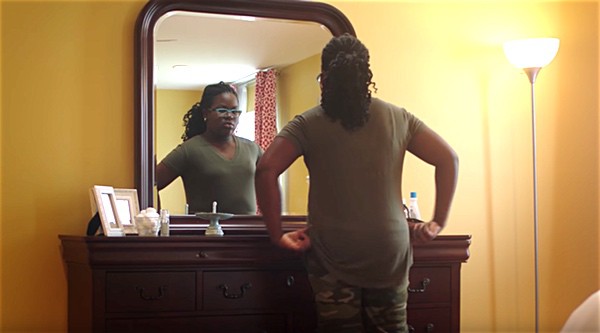 "I'd look at her right in that fat, ugly face of hers," Trump says in a new Hillary Clinton campaign ad that will air in battleground states. "She's a slob. She ate like a pig. A person who is flat-chested, it's very hard to be a 10."
Trump's words are accompanied by clips of adolescent girls assessing themselves in mirrors.
"Does she have a good body? No. Does she have a fat (beep)? Absolutely," Trump adds in the voiceover.
Several previous ads from the Democratic presidential nominee have sought to diminish Trump by using his own words, including one in which he makes controversial comments about veterans. But this is notable for the Republican's comments about women in a race that includes a candidate who would be the nation's first female president. The ad is clearly intended to appeal not only to women but other voters who find Trump's colorful language about them offensive.
The ad also includes a clip of an interview in which Trump is asked if he treats women with respect.
"I can't say that either," he responds.
"Is this the president we want for our daughters?"
The ad will air in Ohio, New Hampshire, Iowa, Florida, Nevada, North Carolina, Pennsylvania and on national cable, according to CNN.
Watch: