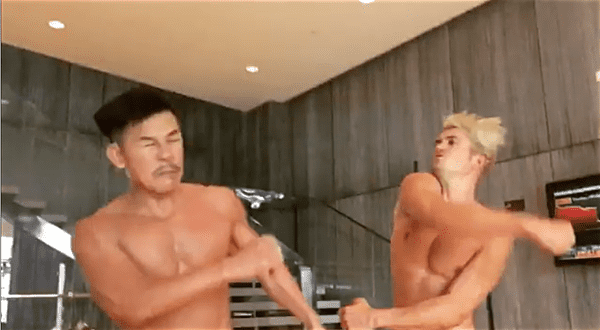 Orlando Bloom became the latest celebrity to opt for platinum locks last week when he debuted his new do on Instagram.
This week, Bloom showed off not only his new look, but also his buff physique and fighting skills.
In an Instagram video posted on Monday, Bloom trains with a mixed martial arts partner to get into shape for the film Smart Chase: Fire & Earth, which will reportedly be released in 2017.
Bloom captioned the video, "he's a shaolin master imma have to practice lots to keep up 👊🏻."
Watch, below.
https://www.instagram.com/p/BKf5BfwjVBV/