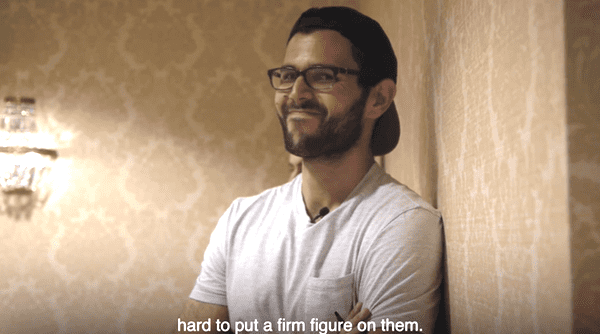 "I'm a gay Latino going to a white nationalist press conference. Of course I'm not excited."
Media Matters for America Research Fellow Carlos Maza decided to attend the Alt-Right's super secretive first official press conference since emerging it emerged (tragically) as a potent force in the 2016 election.
Maza sat through a long list of speakers as they ranted on a variety of racist subjects, such as eugenics (because that is still a thing.)
Said Maza after the meeting,  "So the not surprising part of that was that these people are legitimately racist. They had this idea that there's a white homeland or a white cultural identity that needs to be preserved. Specifically through really really strict immigration and deportation laws. They also don't love Jews."
What Maza found more surprising was how keenly aware the Alt-Right is of the media moment they are enjoying. "They know the election coverage has given them an unprecedented opportunity to move from the fringe into the mainstream," he said. After all, "These people are appearing on mainstream cable news networks that would never have booked them."
Oh, and the Alt-Right has no plans of going anywhere after this election. They fully intend on sticking around and remaining a permanent fixture in our electoral process. So there's that to look forward to.
Watch Maza journey deep in the dark underbelly of the Alt-Right, below.