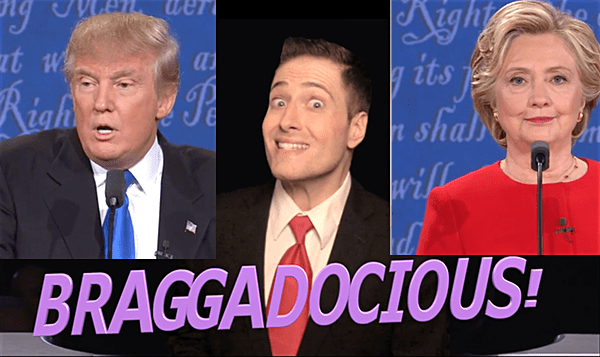 "Wait a minute. Did you just hand him his ass AND quote Martha Stewart? Yaaas, b*tch."
Randy Rainbow offered his take on the first presidential debate by invoking Trump's use of the word 'braggadocious' to launch into a 'supercalifragilisticexpialidocious' Mary Poppins-style musical number.
Though Merriam Webster says Trump got it wrong with his use of the word that sent Twitter into a frenzy, an editor from Vocabulary.com says Rainbow's connecting 'braggadocious' with 'supercalifragilisticexpialidocious' is etymologically speaking spot-on.
Vocabulary.com Executive Editor Ben Zimmer told NPR, "[the] Oxford English Dictionary suggests ['braggadocious' is] influenced by other words, like ferocious, precocious and atrocious, or that super-long word from 'Mary Poppins,' perhaps."
Watch, below.