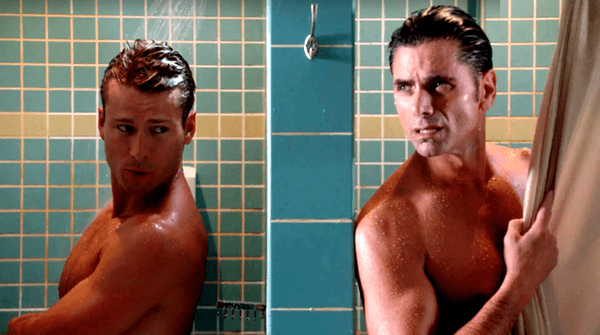 On last night's Scream Queens, actors John Stamos and and Glen Powell stripped down–and apparently oiled up–for a steamy shower scene.
Stamos and Powell play rich and handsome doctors on the second season of Ryan Murphy's horror spoof series.
In the scene, Stamos explains the "Dateable Guy Checklist" to Powell and Powell tries to intimidate Stamos with his manhood.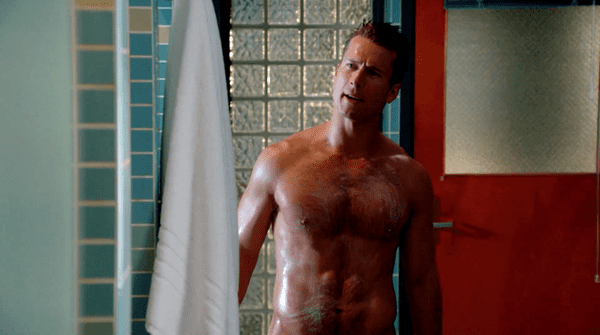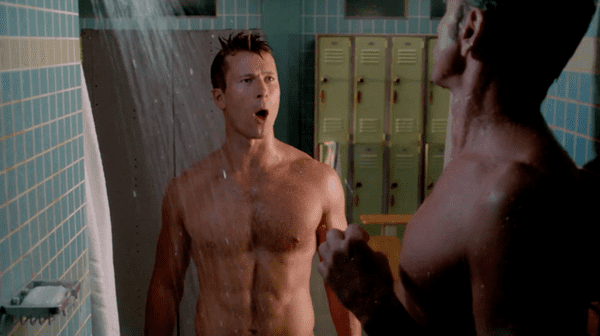 As EW notes, Stamos took to Twitter on Tuesday night to talk about the filming of the scene:
"Well yeah, it could have been awkward. It was pretty awkward, but Glen is so damn funny. I at least wore a G-string or something, but he wore a very tiny… a medium-sized sock," Stamos said. "We laughed a whole lot. We did a lot of pushups; he likes to do pushups. He likes a lot of oil, there's a lot of oiling up. I swear we ran out of oil on that scene."
https://twitter.com/JohnStamos/status/780942946585616384?ref_src=twsrc%5Etfw
Stamos also posted a more revealing photo of him and Powell covering their members with a Dick's Sporting Goods sign.
He wrote on Twitter, "'I think our wieners just touched, accidentally.' (was it really an accident  @glenpowell ??"
https://twitter.com/JohnStamos/status/780945324424605696
Watch the scene, below.
https://www.youtube.com/watch?v=FAb-ZpDxwUY
[h/t Just Jared]