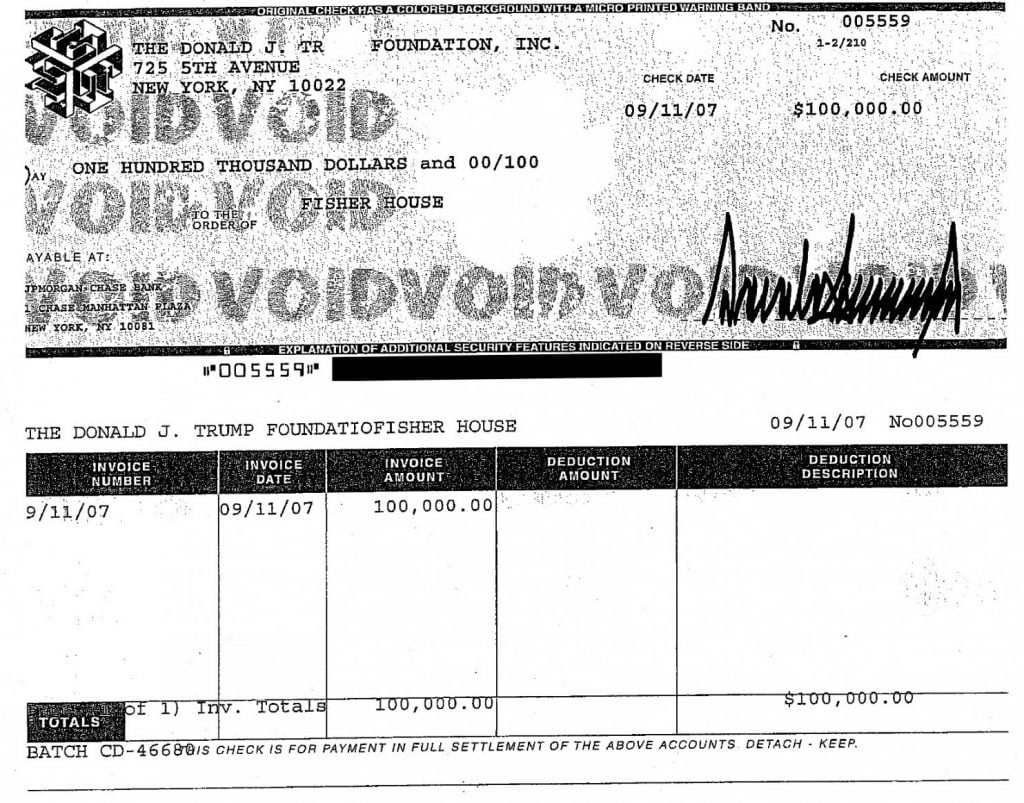 Over the years, Donald Trump has repeatedly used his charity, The Trump Foundation, to pay for legal settlements that stemmed from cases brought against his for-profit businesses.
Those cases, which together used $258,000 from Trump's charity, were among four newly documented expenditures in which Trump may have violated laws against "self-dealing" — which prohibit nonprofit leaders from using charity money to benefit themselves or their businesses.
In one case, from 2007, Trump's Mar-a-Lago Club faced $120,000 in unpaid fines from the town of Palm Beach, Fla., resulting from a dispute over the size of a flagpole.
In a settlement, Palm Beach agreed to waive those fines — if Trump's club made a $100,000 donation to a specific charity for veterans. Instead, Trump sent a check from the Donald J. Trump Foundation, a charity funded almost entirely by other people's money, according to tax records.
As for the repercussions that Trump could face,
"If the Internal Revenue Service were to find that Trump violated self-dealing rules, the agency could require him to pay penalty taxes or to reimburse the foundation for all the money it spent on his behalf. Trump is also facing scrutiny from the office of the New York attorney general, which is examining whether the foundation broke state charity laws."
While Trump began as the primary donor of his foundation, he has not donated to the charity since 2009.
[Top photo via The Washington Post]