STILL GOT IT. Tyson Beckford bares his buffness on Instagram.
https://instagram.com/p/BJzU6yEBDJL/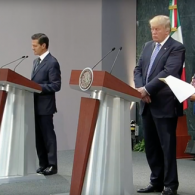 THAT DIDN'T TAKE LONG. The President of Mexico and Donald Trump are now fighting on Twitter: "'Mexico will pay for the wall!' Trump tweeted, drawing a response from the Mexican leader a day after their meeting in Mexico City. 'I repeat what I said in person, Mr. Trump: Mexico would never pay for a wall,' Peña Nieto wrote."
TBT. Kellan Lutz has an audition tape from the past surface online.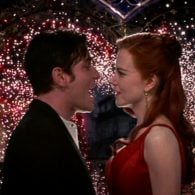 BROADWAY BOUND. Bas Luhrmann's 2001 film Moulin Rouge is being adapted into a Broadway musical: "Global Creatures is developing the show and has tapped "Skyfall" and "Gladiator" writer John Logan to craft the book and Alex Timbers, who previously oversaw "Peter and the Starcatcher" and "Bloody Bloody Andrew Jackson," to direct the play."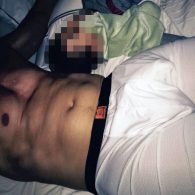 SEXTING. Anthony Weiner's latest crotch pic–which featured his infant son–has landed him in hot water with Child Services: "Agency protocol requires a home visit within 48 hours, and ACS showed up at Weiner and estranged wife Huma Abedin's Union Square apartment building on Tuesday, a worker there confirmed."
TEXAS. Corrupt and anti-gay state AG Ken Paxton asks federal court to freeze lawsuits challenging HB 2, North Carolina's 'bathroom bill': "Texas Attorney General Ken Paxton is asking a federal court to freeze non-Texas lawsuits against North Carolina's anti-LGBT law HB2, after he received a favorable ruling from a hand-picked court against the Obama administration's guidance to protect transgender students."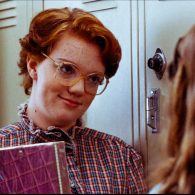 BE A BARB. Actress Shannon Purser, who played Barb on Stranger Things, has been cast in The CW's dark take on the Archie comics, Riverdale. 
CROOKED DONALD. Trump to pay penalty to IRS for donating $25,000 to Florida AG Pam Bondi's campaign: "The improper donation, a $25,000 gift from the Donald J. Trump Foundation, was made in 2013. At the time, Attorney General Pam Bondi was considering whether to investigate fraud allegations against Trump University. She decided not to pursue the case."
NETFLIX AND CHILL. Trailer for Christopher Guest's Mascots debuts.
https://www.youtube.com/watch?v=swTWozTxQ-E
THURSDAY THIRST. Brought to you by model Rafael Medina.
https://instagram.com/p/BJvYo5lgbCi/
https://instagram.com/p/BIa2bA6A6VL/
https://instagram.com/p/BHp4v6cg9EN/
https://instagram.com/p/BF-FmKvNSjL/?taken-by=rafaelmedinany
https://instagram.com/p/BHl2qJ_g-2T/