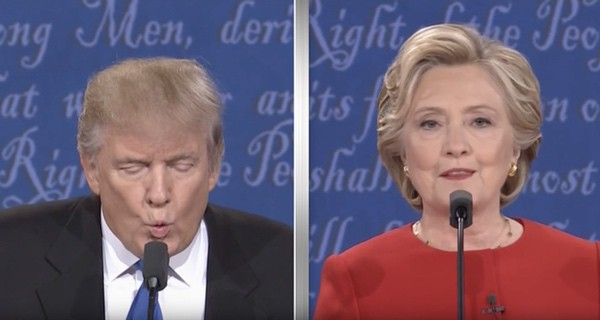 For 90 minutes last week, Donald Trump and Hillary Clinton debated the issues of the day (or not).
In the alternate universe of Bad Lip Reading, they were having an entirely different debate where Clinton was saying hello to her crushes at summer camp, walking into Saks Fifth Avenue and naming her own prices, and noticing a booger on the waiter's eyebrow. And Trump was visiting the South Pole, interrogating a kiwi bird, going to a party, and offering a jumbo shrimp to his bodyguard.
How'd they do this time?
Watch: