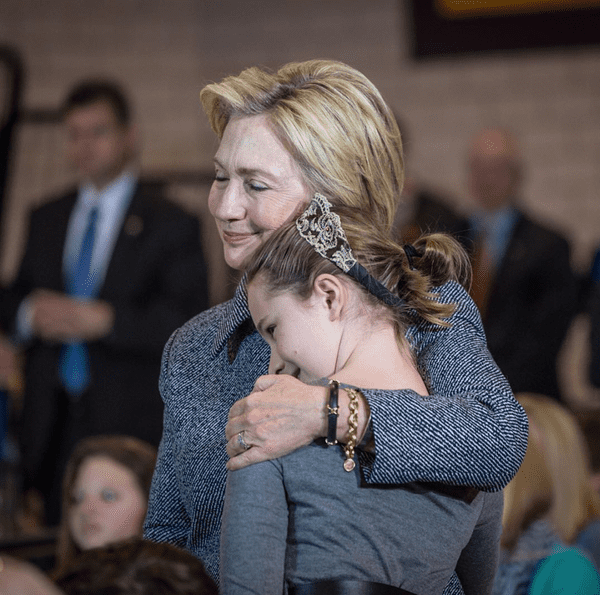 Hillary Clinton has released a new campaign ad that compares Donald Trump to iconic bullies in popular movies and warns Americans not to let him bully his way into the Oval Office.
The ad opens with a definition of bully — "A blustering, overbearing person who puts down or intimidates others" — then pairs clips of bullies from well-known movies with statements Trump has made throughout his campaign.
Perhaps the two most recognizable bullies in the ad are Biff Tannen from Back to the Future and Regina George from Mean Girls.
The ad closes with Clinton speaking to a 10-year-old at a rally who asked her, "What are you going to do about bullying?"
Clinton responded to the young girl by asking, "Can you tell me a little bit more about why that's on your mind?"
"I have asthma and occasionally I hear people talking behind my back," said the fifth-grader.
Said Clinton,
"I really do think we need more love and kindness in this country. That's why it's important to stand up to bullies wherever they are and why we shouldn't let anybody bully his way into the presidency because that is not who we are as Americans."
Clinton shared the ad on Twitter, writing, "There are a lot of bullies in this world. The last thing we need is one in the White House."
There are a lot of bullies in this world. The last thing we need is one in the White House. pic.twitter.com/M0owOglPjy

— Hillary Clinton (@HillaryClinton) October 17, 2016
[Photo via Instagram]