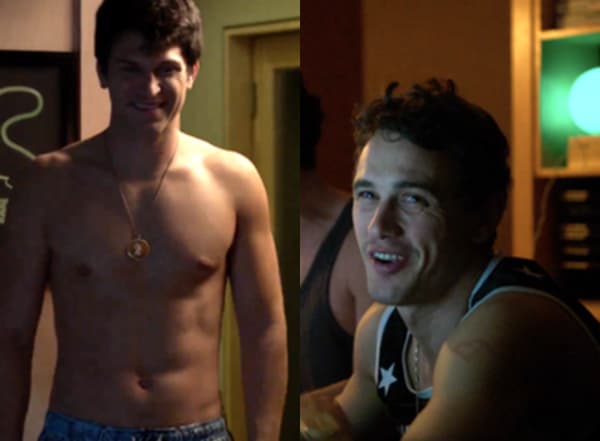 In a new clip from the James Franco-produced gay murder movie King Cobra, Franco's character gives a tutorial on the difference between a "twink" and a "twunk."
The video shows Keegan Allen chatting with Franco, who plays Keegan's Svengali and the rival to Cobra Video producer and founder, played by Christian Slater.
As an adult film performer on the rise, Allen's looking to eclipse the success of competing ingénue Brent Corrigan (Garrett Clayton).
Watch, below.