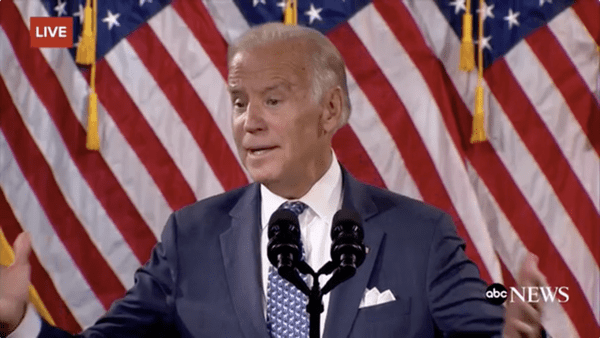 Vice President Joe Biden mocked Donald Trump on the campaign trail for his Twitter tirade last week attacking former Miss Universe Alicia Machado.
Said Biden at a voter registration event in Orlando,
"You don't have to be a psychologist or psychiatrist. But, what kind of leader awakens at 3 o'clock in the morning and tweets Hillary helped 'disgusting Alicia M. become a U.S. citizen so she could use her in a debate'? Or 3:30 in the morning. This guy wants to be president of the United States of America."
Watch, below.
BIDEN: "What kind of leader awakens at 3 in the morning and tweets?" https://t.co/HdtNjooSWH

— Kyle Griffin (@kylegriffin1) October 3, 2016