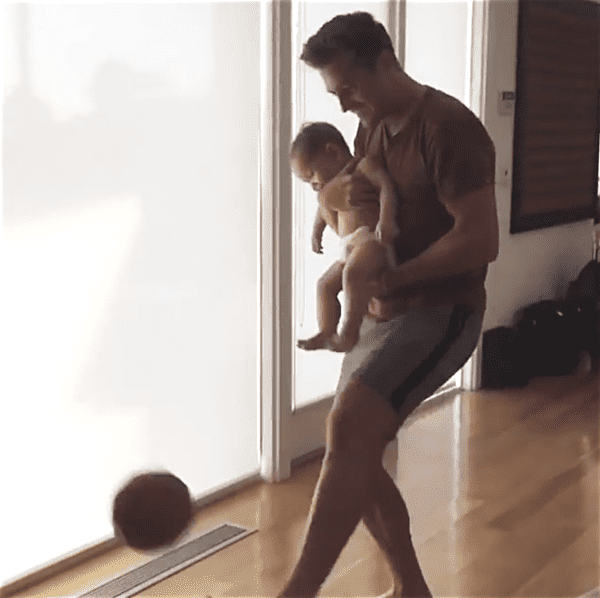 Out MLS player Robbie Rogers has shared a video of him showing off his soccer skills to his young son Caleb and it will likely satisfy your daily "aw" factor.
In the video posted last week, Rogers holds Caleb while he kicks a ball around the house. Caleb can't control himself and bursts out giggling every time Rogers makes contact with the ball. Wrote Rogers on Instagram, "Caleb thinks my touch is pretty hilarious."
Rogers and boyfriend Greg Berlanti welcomed their son via surrogate in February. 
Check out photos of Robbie, Caleb and Greg, below.