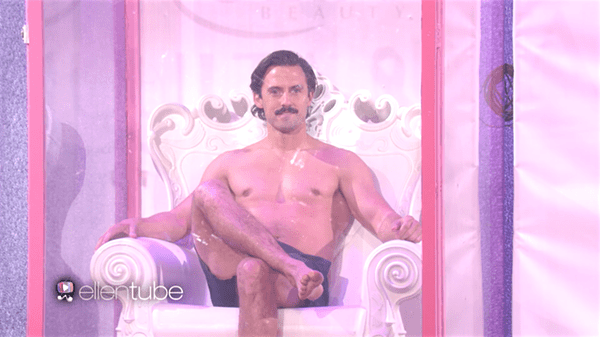 Milo Ventimiglia made a trip to Ellen to talk with Miley Cyrus (who's subbing for DeGeneres) about his new series, This Is Us.
While on the show, the actor participated in Ellen's annual tradition of dousing a sexy male star to raise money for breast cancer research.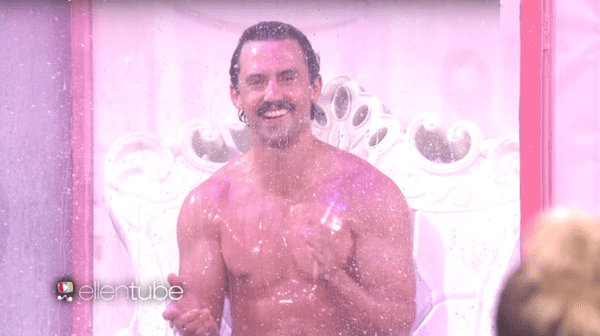 Previously, Jerry O'Connell and Tyler Posey have all bared their flesh and gotten wet for a good cause.
Watch as Ventimiglia joins that illustrious lineage, below.