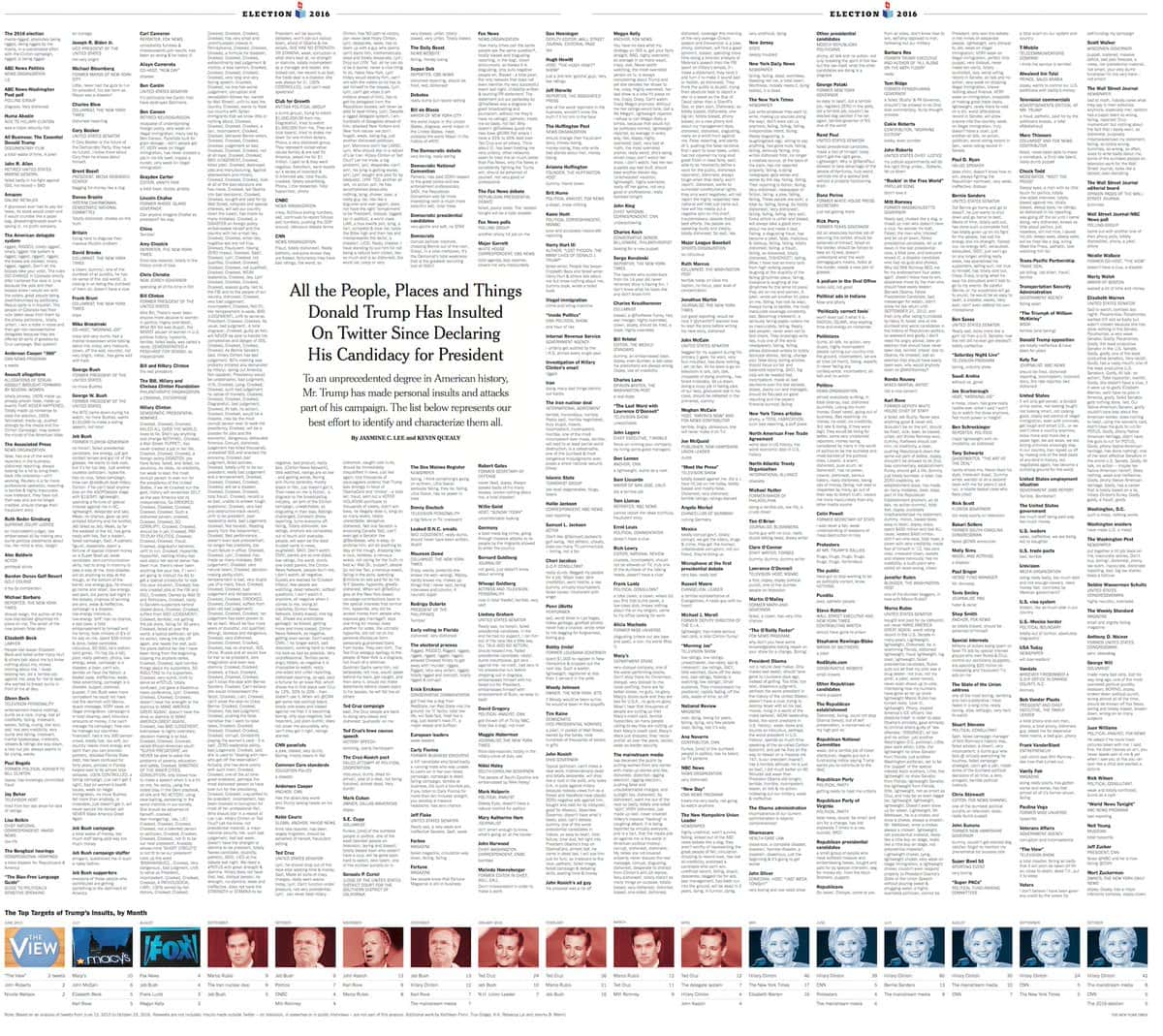 The New York Times has published a comprehensive index of all the people, places and things Donald Trump has attacked on his favorite social network, Twitter.
The list, published both in Monday's paper and online, consists of two-hundred and eighty-one objects of Trump's ire with links to the tweets themselves.
In an intro to the index, The Times writes, "Since declaring his candidacy for president last June, Donald Trump has used Twitter to lob insults at presidential candidates, journalists, news organizations, nations, a Neil Young song and even a lectern in the Oval Office. We know this because we've read, tagged and quoted them all."
Also among those Trump has gone after in his scorched-earth campaign: Colin Powell, John Roberts, Tom Ridge, John McCain, Nikki Haley, Jeff Flake, Karl Rove, Hugh Hewitt, a microphone at the first presidential debate, countless media personalities and pundits (all of whom he declares have "no talent"), Molly Sims, Shep Smith, the MLB, and a golf course.
Read the thought the directory for yourself, here.
[Top image via NYT]