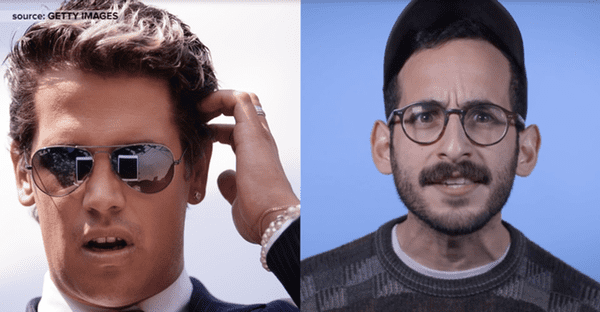 Racism has long existed within the LGBTQ community, though it seems particularly flagrant and shall we say, deplorable, this election year.
But that may just be because we're paying attention to racism within our ranks more than we have before.
In a new video, Gabe Gonzalez looks how racism has become normalized within the gay community, from homocons like Milo Yanniopoulos and other 'gays for Trump' (we're looking at you, Colby Keller), to the sexual racism you might encounter on dating apps that leave many feeling "unwanted or undesirable before they've even had a chance to say hello."
While we've made enormous strides for LGBT equality in recent years, Gonzalez points out that we can't turn a blind eye to racism with the LGBTQ community or, more broadly speaking, in the United States as a whole and still occupy the moral high ground on issues of social justice.
"We can't claim to be for equality if we show up for marriage and not black lives," Gonzalez says. "We can't march with pride if we can't remember Marsha or Sylvia. It won't get better for queer youth of color until we identify and dismantle the ways we've normalized racism. So step it up, gay boys!"