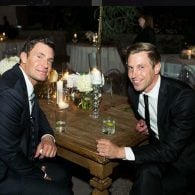 DADDY. Bravo TV star / house flipper Jeff Lewis and partner Gage Edwards have a new baby girl.

LGBT RIGHTS. President Obama isn't having Republican 'religious freedom' nonsense: "President Barack Obama is prepared to veto a crucial $600 billion annual defense spending bill if Republican lawmakers insist on including a controversial provision that would effectively void his executive orders banning anti-LGBT nondiscrimination. […] The Russell Amendment, named after its sponsor, Oklahoma GOP Rep. Steve Russell, would allow any religious-based entity that has a government contract to discriminate against LGBT people in what conservatives claim is an effort to expand 'religious freedom.'"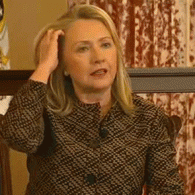 POLLING. New national AP poll has Hillary up by 14: "Overall, the poll shows Clinton leading Trump nationally by a staggering 14 percentage points among likely voters, 51-37. While that is one of her largest margins among recent national surveys, most show the former secretary of state with a substantial national lead over the billionaire businessman. The AP-GfK poll finds that Clinton has secured the support of 90 percent of likely Democratic voters, and also has the backing of 15 percent of more moderate Republicans. Just 79 percent of all Republicans surveyed say they are voting for their party's nominee."
PHOTO OF THE DAY. When you really love Hillary. 
EVERYBODY COMES TO HOLLYWOOD. Donald Trump's Hollywood star has been pretty thoroughly destroyed.
Video shows man smashing Donald Trump's Hollywood Walk of Fame star with a sledgehammer. LAPD investigating incident https://t.co/ikn0IocAy1 pic.twitter.com/lLmUIXOclf

— ABC News (@ABC) October 26, 2016
JUST 'CUZ. 10 galleries of Adam Lambert in photos. 
FOREIGN RELATIONS. Obama administration issues rule stating that contractors that administer foreign aid through USAID cannot discriminate against LGBT people: "'This rule means that any organization that contracts with USAID must ensure that all people can benefit from its federally funded programs,' National Security Advisor Susan Rice said during an event Wednesday at American University in Washington. 'It's a major step towards ensuring that American assistance is provided in a fair and equitable manner.' The rule does not apply to discrimination against LGBT people in employment, however."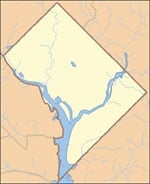 DC STATEHOOD. Beneficial for gay people? "'I would say this is more relevant to LGBT people than it is to the average person because right now Congress can do whatever it wants,' said Michael Brown, one of the city's two shadow U.S. Senators. 'Conservatives in Congress have attacked our gun laws and they've attacked gay people in our city as well,' he said. 'So if you want to secure things like LGBT equality you want to be in control of your own destiny as a state.'"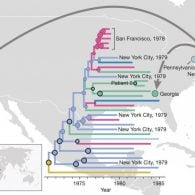 PATIENT ZERO. Researchers debunk myth that flight attendant brought HIV to New York in 1979: "In a study published Wednesday in the journal Nature, researchers used genomic sequencing of blood samples from that era to go back in time and reconstruct the "family tree" of the virus in unprecedented detail. The findings are stunning, debunking many popular beliefs about the virus's origins and spread and filling in holes about how it made its way to the United States."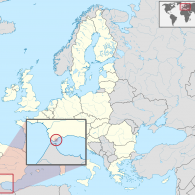 MARRIAGE EQUALITY. Gibraltar legalizes gay marriage: "Her Majesty's Government of Gibraltar made the announcement via Twitter on Tuesday. 'Chairman Felix Alvarez of Equality Rights Group Gibraltar (ERG) said, 'Today is a happy and long-awaited day for many in Gibraltar. And Equality Rights Group extends a big thanks to all the LGBTI community and also to the very special people who have fought unfailingly alongside us.'"
JOE WALSH. Former Republican congressman threatens coup if Donald Trump doesn't win.
On November 8th, I'm voting for Trump.

On November 9th, if Trump loses, I'm grabbing my musket.

You in?

— Joe Walsh (@WalshFreedom) October 26, 2016
Oh and he previously said this [h/t Calvin]. The guy has a thing for muskets.
I told Thomas Jefferson that the government was forcing a grandmother to arrange flowers for a gay wedding. He said, "Grab your Musket!!!"

— Joe Walsh (@WalshFreedom) February 21, 2015
HUMP DAY HOTTIE. Pisut Liabprasert.
https://www.instagram.com/p/BMBwVzPha9f/
https://www.instagram.com/p/BL_Oi31hgMu/
https://www.instagram.com/p/BL86eOdhqop/