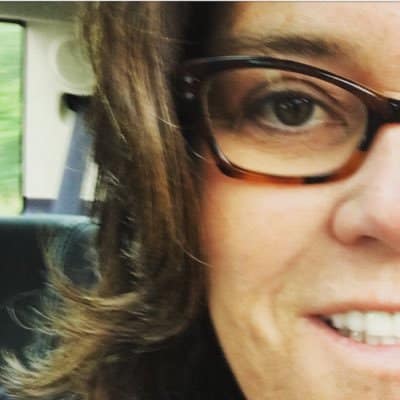 Rosie O'Donnell ran into Donald Trump's daughter Ivanka at the NYC restaurant Nobu in midtown Manhattan last night.
O'Donnell, of course, has been in a vocal feud with Donald Trump for years, and was mentioned at the end of last week's presidential debate.
Spurred on by accusations from Clinton about his derogatory remarks toward women, Trump brought up O'Donnell out of the blue, saying, "Rosie O'Donnell, I said very tough things to her, and I think everybody would agree she deserves it."
After the debate, O'Donnell tweeted, "HE WILL NEVER BE PRESIDENT." She also tweeted the video which started the feud in the first place and referred to Trump as an "orange anus."
It was the second time Trump had mentioned O'Donnell in a presidential debate. In the primary, he mentioned her too when host Megyn Kelly asked Trump about his off-color remarks about women over the years – calling them "fat pigs," "dogs," "slobs," and "disgusting animals."
Trump responded by saying "Only Rosie O'Donnell," which, while untrue, drew a huge round of cheers and applause from the crowd.
It's unclear what Rosie and Ivanka discussed, but Rosie tweeted about it afterwards. Neither Ivanka nor Donald Trump have commented on the meeting.
@IvankaTrump in a city of 8 million – we meet face 2 face – i thank u 4 listening – mother 2 mother – on this new years week – my best 2 u

— ROSIE (@Rosie) October 6, 2016
O'Donnell was referring to the Jewish new year.
– NOBU 57 – 9 pm this evening

— ROSIE (@Rosie) October 6, 2016