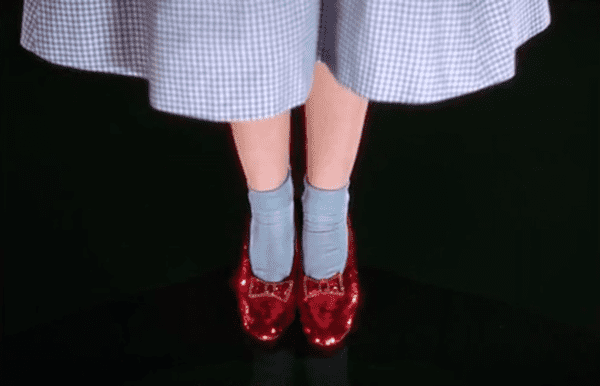 The Smithsonian's National Museum of American History has launched a Kickstarter to help preserve and restore one its most treasured and visited artifacts: Dorothy's ruby slippers as worn by Judy Garland in The Wizard of Oz.
Designed only to survive the production of the 1939 film, the slippers are now nearly 80 years old and unfortunately showing their age. While conservationists at the Smithsonian don't want to eradicate some of the wear and tear that shows the character of the shoes (Judy Garland danced and skipped down the yellow brick road in these bad boys, after all), they want to save them from completely disintegrating and thus being lost to history.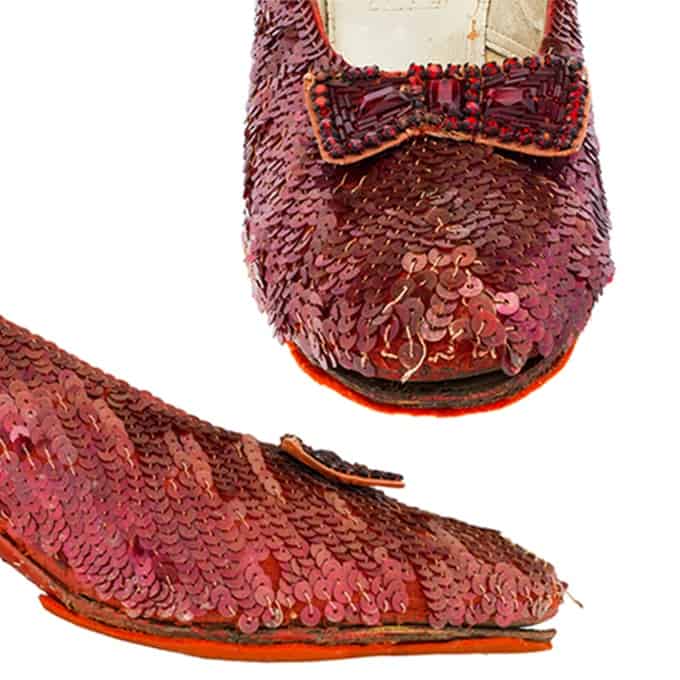 Over time, the ruby slippers, which were donated to the Smithsonian in 1979 as an anonymous gift, have darkened, become opaque and cracked. The funds which the museum hopes to raise –$300,000 to be exact–will help the museum discover the optimal conditions in which to display the slippers and then create a state of the art environmentally controlled display case to keep the slippers sparkling for years to come.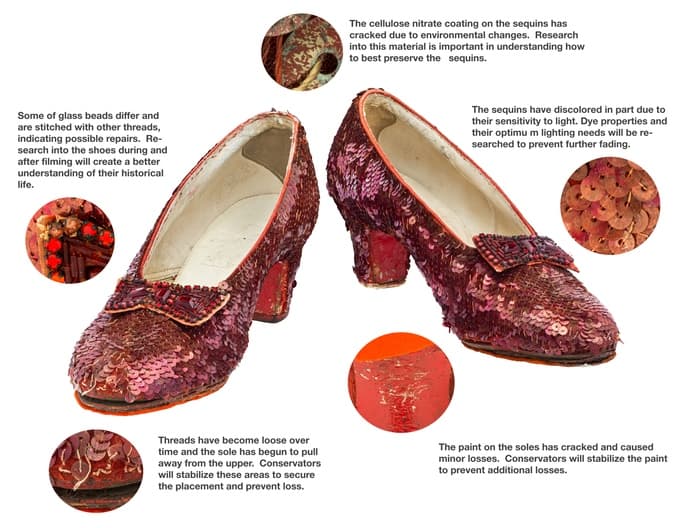 Via The Smithsonian:
Studying the effects of various light wavelengths, their response to changes in humidity and temperature, they will determine the best conditions for their preservation. Using this information, a special display case will be designed with an environment to help slow down further deterioration. This allows us to stabilize the shoes today and preserve them for another 80 years and longer.
While it may seem unconventional for The Smithsonian to turn to crowdfunding to preserve the slippers, this isn't terra incognita for the institution. The Smithsonian previously went to Kickstarter to fund the conservation of Neil Armstrong's spacesuit.
As for why Kickstarter is needed in the first place, The Smithsonian explains,
Federal appropriations provide the foundation of the Smithsonian's operating budget and support core functions – safeguarding our collections, building operations and maintenance as well as staffing. However, we also rely on private donations to support many of our priorities, including the conservation and exhibition of precious objects like the Ruby Slippers. In other words, we are counting the participation of Kickstarter backers to get this done in time to be displayed in our new exhibition in 2018.
Backers of the preservation project are eligible for a number of rewards, including Ruby Slipper-themed merchandise designed by Six-time Tony award-winning Broadway costume designer William Ivey Long.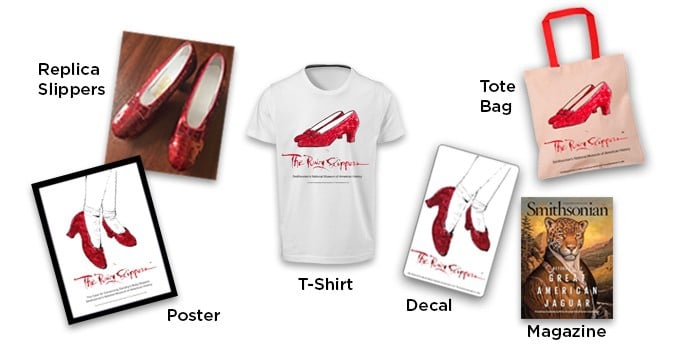 You can even get a rare chance to see the slippers being conserved–for the right price of course ($10,000 that is).
As of this posting, The Smithsonian has garnered nearly $200,000 in donations. Oh, and all donations are tax deductible.
Watch a video on the restoration of the slippers below, and consider supporting their preservation here.