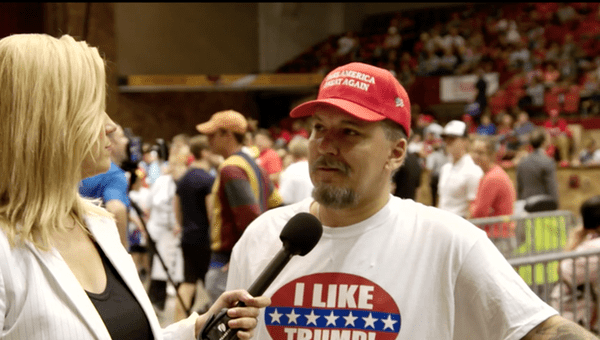 Throughout the 2016 campaign, Donald Trump has repeatedly claimed that the election is rigged–a line which has supporters have taken hook, line and sinker.
That's why it was somewhat shocking when Trump said at the first presidential debate that he would accept the results of the election if he loses. But, unsurprisingly, it didn't take long for him to renege on that promise.
Samantha Bee sent correspondents to a Trump rally to find out why they think the vote is rigged.
It turns out, however, that Trump supporters only think the election is rigged if Trump loses.
Asked correspondent Allana Harkin of one supporter making this argument, "Isn't that just like saying any woman who didn't want to date you is a lesbian?"
Watch, below.