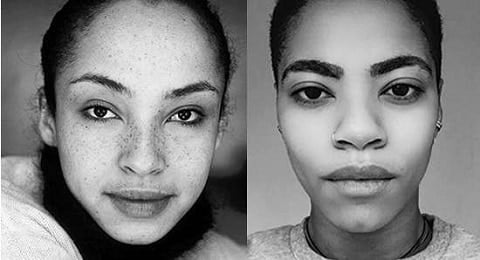 Singer Sade's only child has come out as a transgender man.
Mickailia "Ila" Adu, who identified as a gay woman before transitioning, captioned an Instagram selfie "Today is the first day of the rest of my life."
According to BGLH, there has been speculation this year that the 20-year-old is transitioning.
There has been no indication of whether Adu will change his name now that he identifies as male.
Sade has not yet commented.
(Image via Twitter)