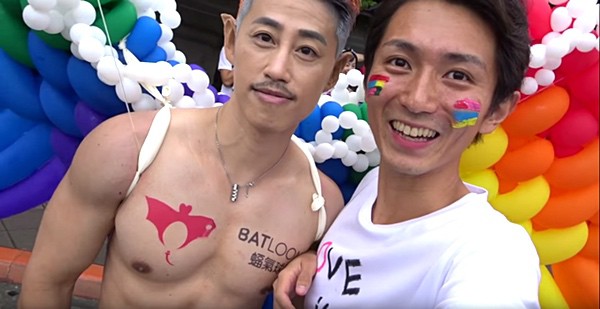 More than 80,000 marchers took to the streets of Taipei on Saturday for the largest LGBT Pride march Asia has seen, as calls for marriage equality for Taiwan grew stronger.
Attendees at the "Fun Together" parade wore costumes and waved rainbow flags as they marched down the streets.
"Homosexuality won't destroy the world, ignorance will," read one of the placards displayed by a participant.
The organizer, Taiwan LGBT Parade, said approximately 82,000 people took part in the march, up from 78,000 that attended last year.
Rights activists organized the first gay pride parade in Taiwan in 2003.
And Taiwan's President Tsai Ing-wen repeated her calls for marriage equality:
Tsai's latest facebook post included a picture of a landscape with a rainbow that her friend had taken in Hualien, "Today, there is a rainbow in Taiwan," she wrote.
Taipei City Hall also flew the rainbow flag to show solidarity with the gay rights movement, and Taichung Mayor Lin Chia-lung promised to fly the rainbow flag in December during gay pride events in his city.
"Love should allow people to feel free, to feel equal and to feel strong," Tsai wrote in a Facebook post.
She recalled that she had expressed support for marriage equality on Facebook during her campaign last year.
"Although my role has changed, my belief has not changed," she wrote.
Check out some videos of the festivities below: