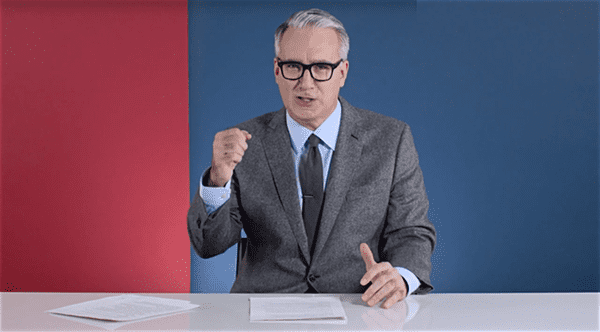 Keith Olbermann explains that Donald Trump's latest antics are not part of some concerted campaign strategy but rather are evidence of a kind of psychosis.
Said Olbermann,
"There have been Trump tweet storms before and Trump rages before and even Trump attacks on other Republicans before but this one has taken on a kind of 'Mister Smith's Evil Twin Goes to Washington' quality. It has gone deeper and deeper into a kind of campaign psychosis and yet it is being treated as if it were some kind of campaign strategy."
But Olbermann has some advice for the Republican nominee: "Get some help!"
Watch, below.