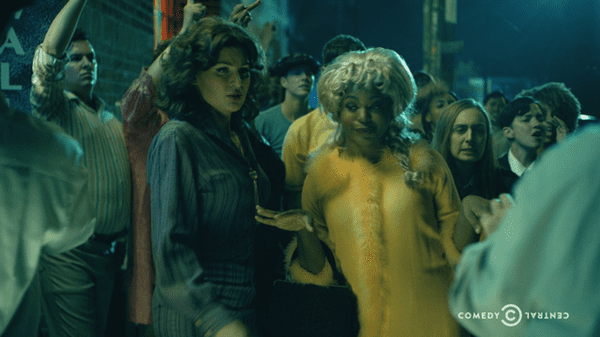 Trans actress Alexandra Grey (Transparent, We Will Rise) gave a history lesson on the Stonewall Riots, Marsha P. Johnson and Sylvia Rivera in a recent episode of Comedy Central's Drunk History.
For those unfamiliar, the show has inebriated narrators recount an episode from the annals of American history.
Grey provides a hilarious account of what provoked the riots and the pivotal role played by Johnson in standing up to the police. "She had had enough that motherf—ing day," Grey says.
Indeed she had.
Watch, below.